Financial Standard
In 2018, on average, 75.84 per cent of the total turnover at the bourse was being traded by foreign investors.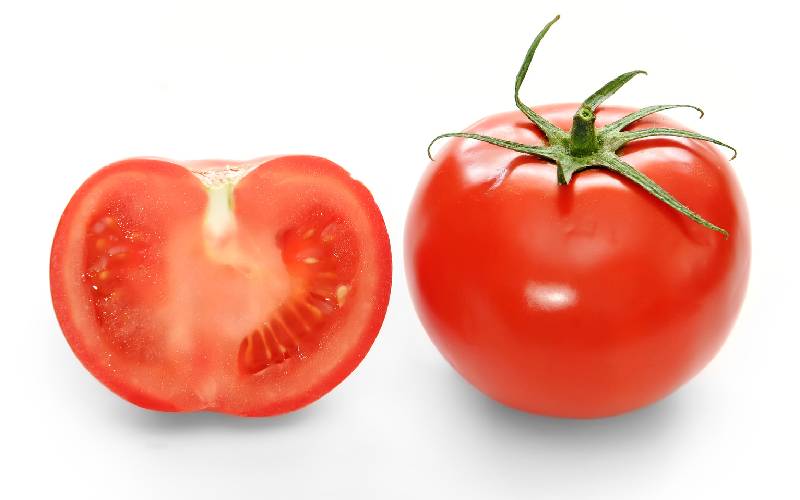 With a bonus of Sh50,000 in the bank earning no interest, Ouma was unsure of what to do at the stock market, opting to call this writer with a belief that a financial journalist will know where to place his bet. He is not alone. Job Kimani, a mid-level employee has also sought to know how to get into the game, which stocks to buy, where to start or how to trade. The information on their fingertips is that half of the companies listed on the Nairobi Securities Exchange (NSE) are trading at less than Sh10, and even at that low price, they are not getting many buyers.
SEE ALSO: Cost management lifts National bank profit to Sh155m
Out of the 64 listed counters, 27 are trading below Sh10, while four are suspended from trading including Atlas, Deacons, Athi River Mining and KenolKobil, which has been acquired by a French firm, Rubis Energy. Atlas has since been delisted from the bourse. "Information is really challenging, it is like they do not want you in. What I have learned is to avoid government stocks, Kenya Power, Uchumi, Mumias, Kenya Airways," said 29-year-old Job Kimani. Some don't care for as long as the shares are trading. The cheaper they are, the more they trade and are dubbed 'penny stocks' which in the US was a share traded for less than one dollar and later five dollars and in the UK, less than a pound. Penny stocks are usually treated with scepticism as a field for speculators since they are cheap, and the company's prospects are doubtful. Currently, in the bourse, some stocks are trading at less than a shilling and do not inspire confidence.
SEE ALSO: Top five firms hold 75pc of NSE wealth
They include Uchumi supermarkets at 44 cents, which has not released its results, while Mumias whose sugar brand has not seen the shelf of a retail shop in years trades at 40 cents. HomeAfrika is trading at 53 cents and has continuously bled losses - unable to complete real estate projects. It even pulled out of two ventures in Kisumu and Kwale. Nairobi Business Venture called K Shoe has not shown how it would succeed in the deluge of imported shoes racking up losses for as long as it has been listed. Deacons at 45 cents a share, was put under receivership after losing its mainstay business Mr Price, while Atlas which trade at Sh1.05 a share has had its trading suspended in 2017 and was delisted last week. However, not all penny stocks are doubtful investments. Out of the 27 firms on the Nairobi bourse trading below Sh10 are a number of companies that have been trading at multiple times their worth less than ten years ago.
SEE ALSO: Listed firms get nod to hold virtual AGMs
While Housing Finance (HF) will cost you Sh4 per share and National Bank of Kenya (NBK) which is being acquired by Kenya Commercial Bank would only cost you Sh5.1 each share, in September 2014, HF was trading at Sh37.78 and National Bank traded at a high Sh42.7 in February 2011, almost a decade ago. Kenya Power currently going for Sh4.15 a share had run in September 2010 when it was trading at Sh24.3 a share while KenGen had a decorated decade to register a high of Sh17.5 a share in October 2010 but trades at Sh6.1. Investment firm Britam once traded at a historical high of Sh37 in September five years ago and has since dropped to Sh8.6, rocked by the controversy surrounding Dawood Rawat, then a major shareholder of the firm who was accused of Ponzi scheme by Mauritius state officials and a series of poor portfolio performance. Some stock prices are also driven down by share splits and bonus issue, where expensive stock is split to make them available and liquid on the trading floor. Kenya has seen at least 15 such splits over the last decade or so. Equity Bank split shares in 2009, while Barclays split shares in 2011 to benefit from retail investors speculating on these counters based on impending announcements such as share splits, dividend payments, and company announcements.
SEE ALSO: Co-op Bank shareholders to get Sh5.9b dividend
Limuru Tea split shares in 2015, Crown Paints did a two-for-one bonus, while Carbacid split its stock five-to-one in 2013. ARM split five to one in 2012, while Longhorn Publishers did a three-to-two bonus issue in 2014. Kenya Airways which traded at over Sh100 in March 2010 and has swung to a low of Sh4.95 dogged by a streak of monumental losses. In the most recent, KQ shares were split at the ratio of 20 for one to dilute current shareholders to accommodate banks under the banner of KQ Lenders Company 2017 Ltd. Conventional wisdom in stocks trading usually encourages buying when such companies trade at a low price so as to ride the wave and sell when the stock swing back to shake off cyclical dips. But Kenyan firms are not getting as much interest and attention from buyers, probably because the average investor is sitting in a London or New York office and has a whole globe of choices to pick stocks from. In 2018, on average, 75.84 per cent of the total turnover at the bourse was being traded by foreign investors.