Business
Total imports of chemical fertiliser were valued at Sh23.5 billion compared to Sh29.2 billion in 2017.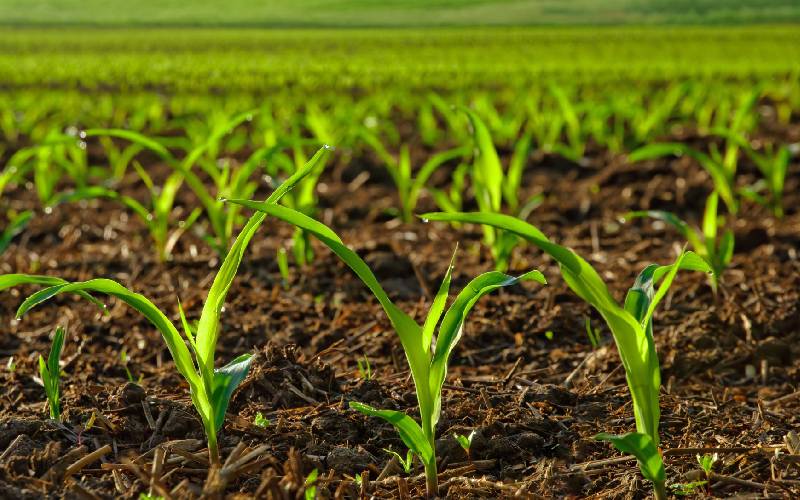 The value of fertiliser imported from Morocco declined by 59 per cent in 2018 as concerns over substandard shipment of the input hit supplies, official data have shown. Morocco's loss was, however, a gain for Saudi Arabia whose exports of the input to Kenya increased by 15 per cent in a year that saw the quantity of imported fertiliser dip due to higher global prices of fertilizer, a delay by Treasury to purchase cheap fertiliser and crackdown on low-quality products. Kenya paid Sh411 million for import of fertiliser from Morocco in 2018, a significant decrease from Sh1 billion that Rabat received from the country in 2017, figures from the Kenya National Bureau of Statistics (KNBS) indicate.
SEE ALSO: Kindiki affirms loyalty to Uhuru, rejects offer
Saudi Arabia- Kenya's leading source of chemical fertilizer, which is said to be angling for Morroco's share- shipped fertilizer valued at Sh1.4 billion up from Sh1 billion imported in 2017. Overall, the quantity of chemical fertilizer imported into the country declined by 26 per cent in what observers attributed to the war on substandard. Quantity of imported fertilizer from Morocco decline by 62 per cent, up from 26 million tonnes in 2017 to 10 million tonnes, a development that must have negatively affected one of its company, OCP Kenya Limited. OCP Kenya was accused of importing substandard fertilizer as Kenyan authorities turned on the heat on dealers in harmful products and tax evaders. OCP Kenya has since denied that its products were sub-standard and has even threatened legal action against some persons it insists are pushing a smear campaign against them. In 2018 the country imported 632,074 tonnes of the agricultural input in 2018 compared to 853,113 tonnes in 2017, in what might also have been aggravated by Treasury's decision to delay the purchase of the input for its fertilizer subsidy programme.
SEE ALSO: This curfew is killing economy, business leaders tell State
"The volume of imported chemical fertilisers declined for the first time since 2014 to 632.1 thousand tonnes in 2018," according to the Economic Survey 2019 by the Kenya National Bureau of Statistics (KNBS). As a result, use of the input by farmers decline during the period, with the ripple effect likely to be felt in 2019 especially as the shortage of fertilisers began to be felt before the short-rains months of September-October, 2018. The value of the input, critical for improved yields of various food crops, declined to Sh14.9 billion compared to 17.6 billion in 2017, according to Economic Survey 2019 released last week by the Kenya National Bureau of Statistics (KNBS). "Apparent consumption of fertilizer declined as a result of a 25.9 per cent reduction in the quantity of imported fertiliser during the year," read part of the survey by KNBS. Total imports of chemical fertiliser were valued at Sh23.5 billion compared to Sh29.2 billion in 2017.
SEE ALSO: Dilemma of reopening the economy as record 123 test positive for virus
The war carried by investigators and other Government agencies has extended to other products including rice, sugar, alcohol and edible oils. An increase in the global price of fertilizer also led to the decline in import of the input. "The average price of one tonne of chemical fertiliser imports rose by 8.7 per cent to KSh 37,167.0 in 2018," read part of Economic Survey 2019. In 2017, a tonne of fertilizer was going for Sh34,180.