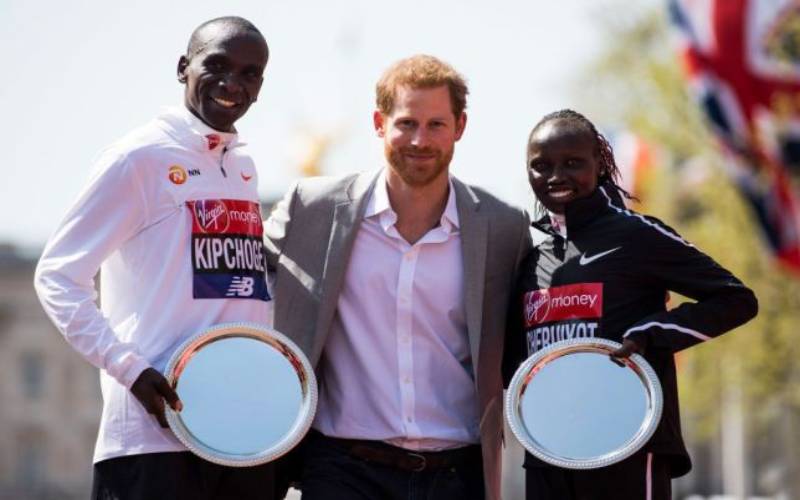 Huge cash prizes await the athletes who will emerge winners in the elite races at the 39th edition London Marathon set for Sunday, April 28. The rules dictate that the same amount of money be given to the winners of both the elite men's and women's races as well as the lower finishers. Winners of the elite women's race and elite men's race will pocket Sh5.1 million. The prize for finishing second is Sh2.9m while the third and fourth finishers will take home Sh1.8m and Sh1.2m respectively.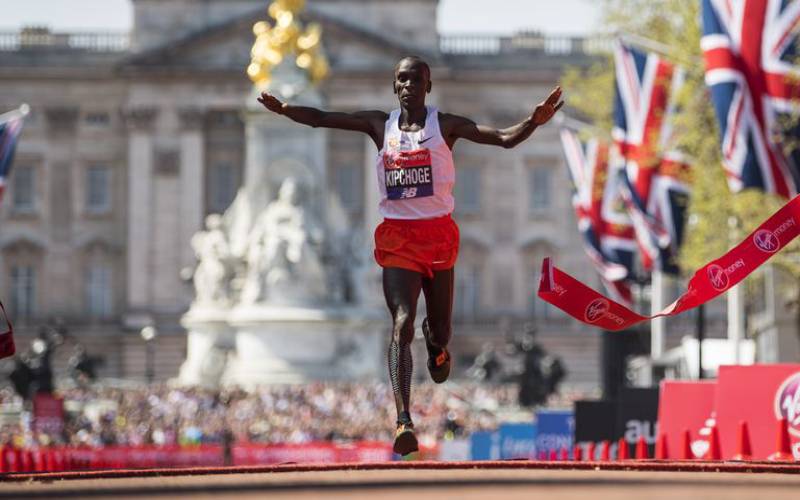 SEE ALSO: Kenya ready to receive tourists: President Uhuru
Runners who manage to finish the race in under 2:05:00 in the men's elite race and 2:18:00 in the women's elite race will divide Sh7.9 million. Record breakers will be awarded a cash prize of Sh2.3m, which is currently 2:03:05 for men and 2:17:42 for women The winners of the elite wheelchair races will pocket Sh5.1m. Those who come second and third will divide Sh13 million among themselves. Eliud Kipchoge was the winner of the 2018 men's elite race with a time of 2:04:17. He has won the race three times in the last four years.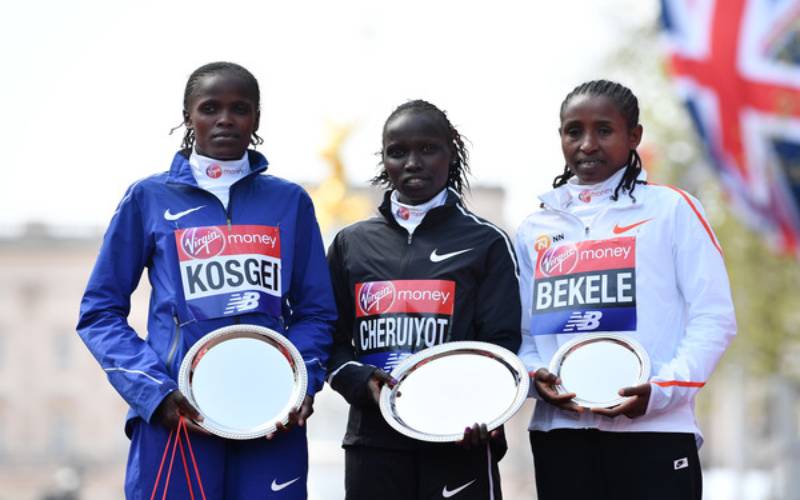 Vivian Cheruiyot won the women's elite race with a time of 02:18:31 followed by Brigid Kosgei at 2:20:13.
SEE ALSO: Star Kipchoge remains wary of rival Bekele
Eliud Kipchoge will be defending his title against Ethiopia's Shura Kitata and Britain's Mo Farah who finished second and third respectively in the 2018 event. In the women' race, Kenya will be represented by Brigid Kosgei, Gladys Cherono and Mary Keitan.