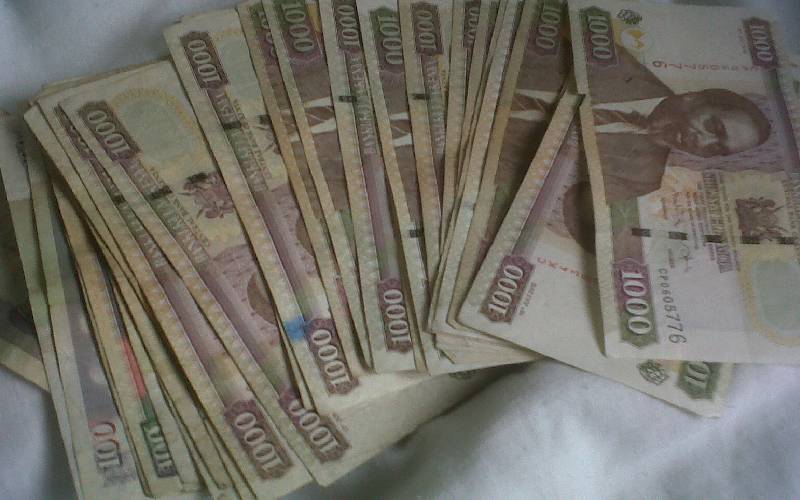 Pillow banking is still high despite the growth of mobile money, a new survey has shown. Although the use of secret hiding place to save declined sharply to 24 per cent in 2019 from 55.7 per cent in 2009, the authors of the survey were concerned that its use was still high. "Use of secret hiding place still remains high," read the survey.
SEE ALSO: Banks restructure loans worth Sh844.4 billion
This is the instrument of saving that was popular among the poor. However, the survey found a decline to be significant. "Of importance to note is the significant decline in the use of a secret hiding place, (initially defined under the excluded), from 55.7 per cent in 2009 to 23.6 per cent in 2019, perhaps reflecting the increased use of mobile money," read part of the survey by the Central Bank of Kenya (CBK), Kenya National Bureau of Statistics and Financial Deepening Sector (FSD). During the period under review, the use of mobile money as a saving vehicle increased to 53.6 per cent in 2019 from 43.3 per cent in 2016. The use of secret hiding place has come into sharp focus this year after reports showed that billions of fake currency were found in a safe deposit in a Barclays Bank branch in Nairobi. Barclays was forced to suspend the service. "As an extra precaution, we have taken a decision not to take any new safe deposit boxes and are working with our clients to review the existing safe deposit boxes," Barclays Bank Chief Executive Officer Jeremy Awori said in a statement to newsrooms.
SEE ALSO: Central bank holds key lending rate at seven per cent
Kenya Bankers Association Chief Executive Habil Olaka said safe deposits are not the preserve of banks as even hotels offer those services. "Ordinarily, banks do not ask to know the contents. And by the way, a number of entities can provide the service including hotels. Customers just prefer banks because they are deemed to be safe," Olaka told a local media. MPs have also decried stringent rules by the CBK aimed at curbing money laundering and illicit cash which they argued was prompting some people to avoid banking the money. Suna East MP Junet Mohammed claimed that some people had resorted to keeping money in the house because of the "prohibitive requirements". The authors of the survey recommended that the use of 'Secret Hiding Place' among informal financial services and products that were popular among 30 per cent of the population be addressed. Other informal services and products that were still popular included credit in the form of cash and goods from a shopkeeper and groups such as Chamas.
SEE ALSO: Big shots, corporates vanish with Sh79b failed banks loans
According to 2019 FinAccess Household Survey, Kenya has made strides in expanding the access to financial services and products to 82.9 per cent in 2019 from 26.7 per cent and 75.3 per cent in 2006 and 2016 respectively. "We celebrate this achievement of increased access to formal financial inclusion, but we need to address the 11 per cent of the adult population still excluded and the persistent financial inclusion gaps among several demographics – age," read the survey.