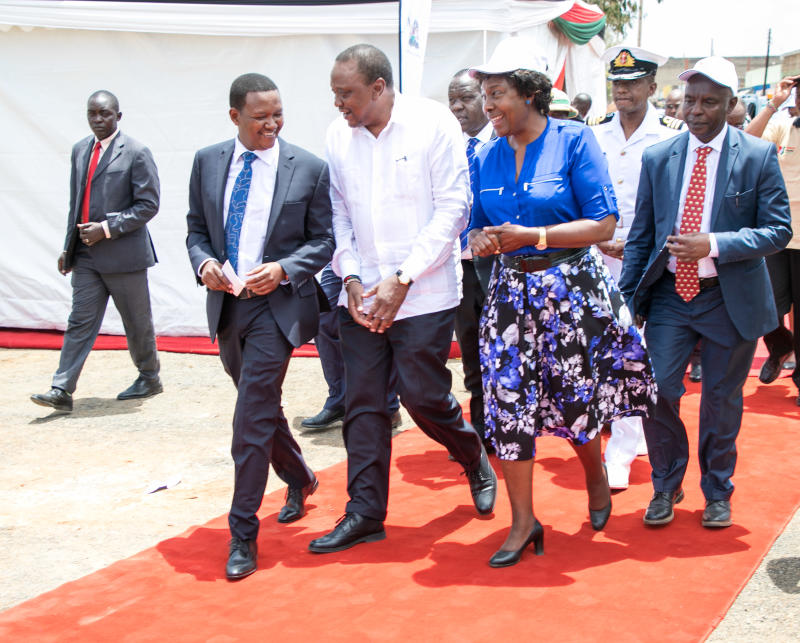 President Uhuru Kenyatta has only two more budgets to present before his second term expires.
The economy is already giving red indicators, especially because of the huge burden of paying debts.
A huge amount of the debt has accrued during Jubilee's time in Government, and has choked development projects.
After his election in 2017, President Kenyatta promised that his government would concentrate on the Big Four agenda. The agenda revolves around food security, universal health care manufacturing and affordable housing, which he said would spur the country's development.
But even with these ambitious plans, Parliament is already painting a grim picture of the future we should expect.
While analysing the Budget Policy Statement last month, Parliament's Budget and Appropriations Committee said debt financing would be the biggest headache in the next financial year.
The committee observed that the Government would need at least Sh1 trillion for debt repayment in the 2019/2020 financial year.
"The refinancing of maturing debt in 2019/2020 will reach 50 per cent of our total revenue," said committee chairman Kimani Ichungwa.
"It will therefore require cautious domestic revenue management, given the rising expenditure."
MPs are not the ones worried by the debt levels. According to the 2019 Medium Term Debt Management Strategy, debt maturing within a year has increased significantly, putting a strain on Kenya's dwindling revenue.
The situation has not been helped by the ballooning wage bill, leaving little resources for development.
Already, the pressure is beginning to show. Treasury has frozen development spending by State agencies, as well as counties, in order to honour its debt obligations.
According to Parliament, 545 State projects have stalled, due to the constrained state of the economy. [Moses Njagih]