Sci & Tech
The number of subscribers on Airtel's network continues to grow as Safaricom loses, statistics report indicates.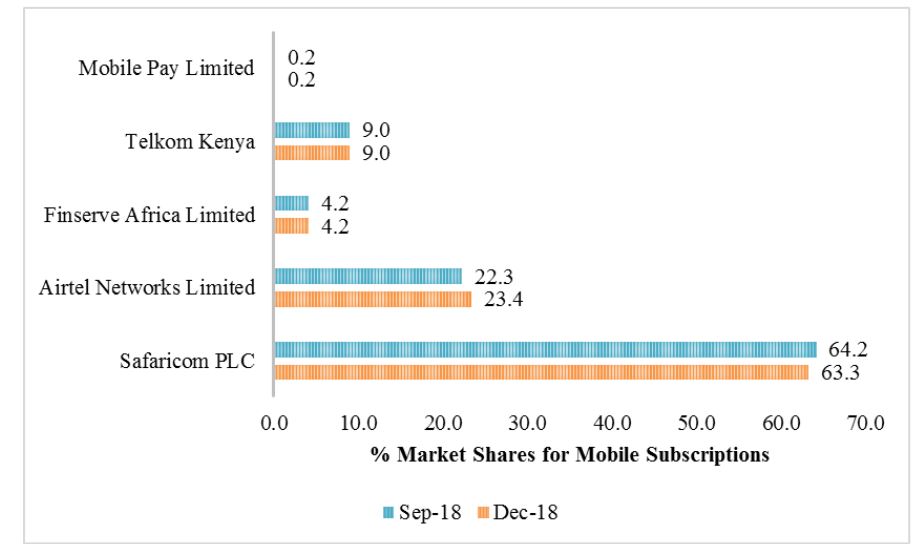 NAIROBI, KENYA:
The number of subscribers on Airtel's network continues to grow as Safaricom loses, statistics from the Communications Authority of Kenya indicates. During the month of October-December, Safaricom market share for mobile subscriptions dropped by 0.9 per centage points to stand at 63.3 per cent. On the other hand, Airtel Networks Limited gained 1.1 per centage points to record a market share of 23.4 per cent.
SEE ALSO: Safaricom closes TRM shop after staff catches Covid-19
The market shares for Telkom Kenya Limited, Finserve Africa Limited, and Mobile Pay Limited were recorded at 9.0, 4.2 and 0.2 per cent respectively Safaricom began to lose market share after opposition leader Raila Odinga called for consumers to boycott the network, accusing it of playing a role in an August 2017 presidential vote whose outcome he successfully challenged in court. The losses have been sustained by an aggressive hunt for subscribers by the local unit of India's Bharti Airtel, which is the second biggest operator in the country.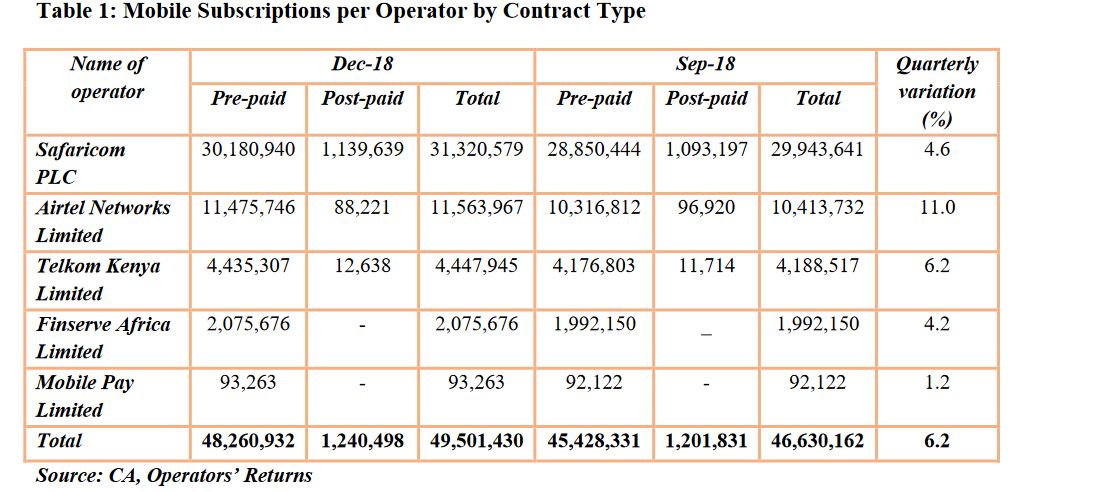 Airtel said in February it had agreed to merge with number three operator Telkom Kenya, adding to the pressure on Safaricom.
SEE ALSO: Why telemedicine will be a game-changer in Kenya's post-COVID landscape
The binding agreement will see shareholders of the two companies enjoy services from the merger as well as speed up the introduction of enhanced future technologies. As per the agreement, both the partners will combine their operations in Kenya and establish an entity with enhanced scale and efficiency, larger distribution network and strategic brand presence, thereby enhancing the range and quality of products and service offerings in the market, and greater choice and convenience to the consumer. During the quarter under review, Communications Authority of Kenya's statistics indicates that the number of total active mobile money subscriptions and agents stood at 31.6 million and 223,931 respectively. 787.8 million Transactions valued at Sh2.1 trillion were made. There were 586.9 million mobile commerce transactions registered which were valued at Sh1.8 trillion while the value of person-to-person (P2P) transfers amounted to Sh731.9 billion.