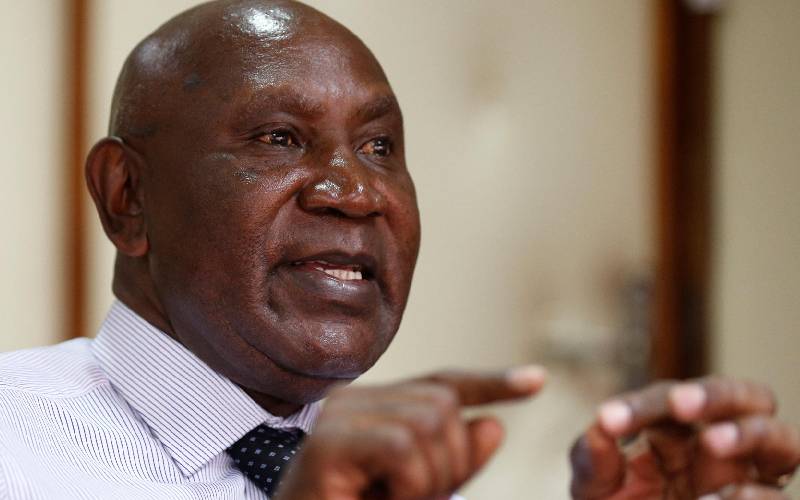 Auditor General Edward Ouko (pictured) has poked holes in Tharaka Nithi Assembly's expenditure on foreign travels, seminars, workshops and training.
According to the 2017-2018 audit report, the assembly spent Sh12,976,347 on foreign travels and subsistence.
This included Sh9,535,342 paid to Members of the County Assemblies (MCAs) and staff for various seminars, workshops and training in foreign countries.
Temporary imprests
Read More
The countries include Rwanda, Singapore, Denmark, Zambia, Uganda, Dubai and Tanzania.
However the payments were made as reimbursements through temporary imprests after they returned from the foreign trips contrary to the Public Finance Management Act which states that temporary imprests shall be issued mainly in respect of official journeys and are intended to provide officers with funds with which they can meet travelling, accommodation and incidental expenses.
Further, included in the Sh9,535,342 foreign travel was Sh6,577,976 whose supporting documents including copies of visas, air tickets and boarding passes were not provided for audit reviews.
In addition, certificates of participation, signed attendance registers and back to office reports were not made available for audit purposes.
Ouko further said the seminars, workshops and training were organised by a company that was not a pre-qualified supplier of training services for the county assembly during the period under review.
In addition, Sh317,515 was paid to the deputy speaker to travel to Denmark from May 30 to June 5, 2018 for a workshop. However, records show that she attended plenary sittings at the same time.
Effective leadership
Five MCAs and a staff member were also paid Sh814,291 for a workshop on effective house leadership in Uganda.
Interestingly, an additional Sh898,291 was paid to the same members in respect of an unauthorised four-day extension of their stay in Uganda.
Under the circumstances, the validity and value for money for the Sh12,976,347 expenditure reflected in the financial statements as at June 30, 2018 could not be ascertained.