Business News
It was also revealed that Sonko has been operating with a fleet of 12 cars against a recommended five cars.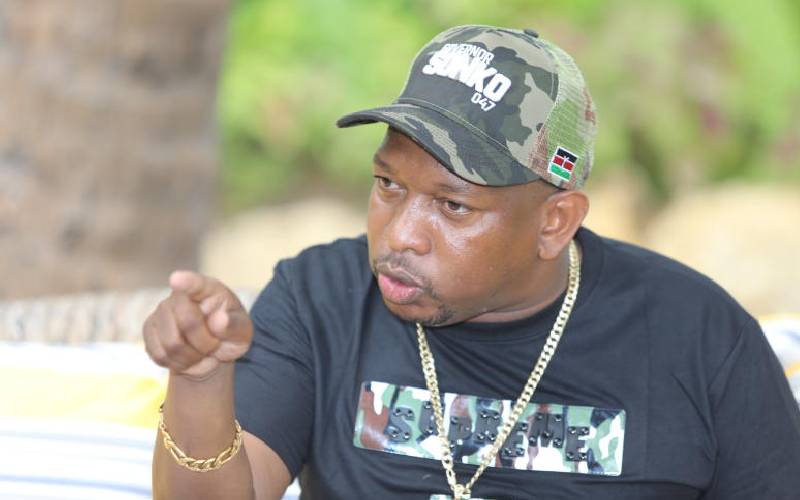 Governor Mike Sonko's (pictured) office has been operating a secret budget since 2017, it has been revealed. Details of the Sh96 million budget allocated to the governor's office for 'confidential expenditures' were revealed last week by a House team. Members of the Justice and Legal Affairs Committee were scrutinising Sh805 million budget estimates for the office of governor and deputy governor for the 2019/2020 financial year.
SEE ALSO: Sonko agrees to pay striking casual workers Sh62m in June
The committee voted to scrap the secret budget after failing to get satisfactory answers on how the money had been spent. Officers who appeared before the Jayendra Malde-led committee could not explain what the Sh96 million was meant for even as it emerged that the budget was never approved by the county assembly. Committee vice-chairman Moses Ogeto sought to know how Sonko was allocated the budget yet according to the law, a confidential budget was only allocated to a president subject to approval by the Interior ministry. "We want to know who approved it and when this confidential budget was allocated because, as far as we can tell, it goes against the law," said Mr Ogeto. Sonko, however, was unperturbed as he defended the budget. He said the money was meant to facilitate the smooth running of various departments under his office.
Confidential budget
SEE ALSO: Fresh twists in probe into how Sonko got prime railways land
"Having a confidential budget is normal. Running Nairobi is not a joke. There are so many things happening under my office," he said. There are five departments under the office of the governor and deputy governor. They are the inspectorate, legal services, investigative services, administrative, and disaster management and coordination. The oversight committee also raised concerns that despite Sh490 million allocated to the office of the governor and his deputy, Sonko had not had a deputy since January last year when Polycarp Igathe resigned from the position. Nominated MCA Silvia Kihoro sought to know how the budget had been spent before the committee agreed to scrap further funding of the vacant office. It was also revealed that Sonko has been operating with a fleet of 12 cars against a recommended five cars.
SEE ALSO: Nairobi county staff win first round of battle with NMS
County Fleet Manager Dominic Odera could also not justify why Sh180 million had been allocated towards fueling and lubrication of the governor's vehicles. Mr Odera said Sonko was using vehicles meant for the deputy governor or those pulled from departments under his office. "By law, the governor is entitled to only five cars, but some of the additional cars are drawn from other sectors. Since the governor is the overall authority, the officers cannot restrict him and we have to fuel all the 12 vehicles plus those that escort him," said Odera. Nominated MCA June Ndegwa termed the budget as exaggerated and pointed out that each department under the governor's office had also proposed a fuel budget. In his rejoinder, Sonko admitted that he had a convoy of 12 vehicles, but said that only two of the vehicles were government-issued. The rest, he said, were personal and were intended to beef up his security.