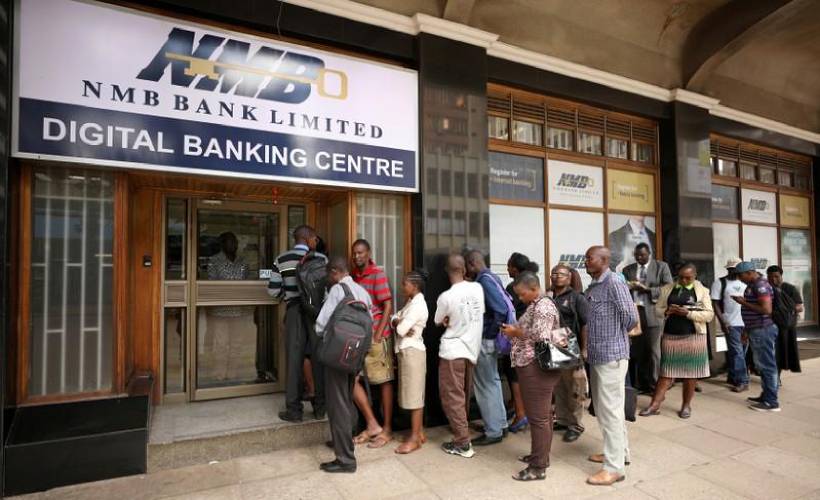 HARARE (Reuters) - Zimbabwe underwent a de facto devaluation on Friday as its central bank began trading a sharply discounted replacement currency, attempting to ease a cash crunch that has hobbled the economy and plunged millions deep into poverty.
The country adopted the dollar in 2009 but, as a chronic hard currency shortage worsened, introduced a parallel system of bond notes pegged at 1:1 to the U.S. currency.
Effectively reintroducing a national currency, the Reserve Bank of Zimbabwe (RBZ) said on Wednesday it would carry out a "managed float" of the surrogate, which already fetches far less than a dollar on the black market.
On Friday, it exchanged the bond notes' replacement for dollars at a rate of 2.5.
Economists cautiously welcomed the central bank's intervention, which it hopes will temper demand for black market dollars and ease inflation as the new currency settles.
Read More
But uppermost in ordinary Zimbabweans' minds were fears it might trigger a return to the hyperinflation that plagued part of the tenure of former leader Robert Mugabe.
The success or failure of the new currency regime will go a long way towards determining whether President Emmerson Mnangagwa regains public trust, further undermined by signs that security forces are reverting to the strongarm tactics they often deployed under Mugabe.
Under the new system the bond notes - as well as the electronic dollars locked in individuals' accounts for months due to a lack of cash - will be merged into a separate currency called RTGS dollars. The name is derived from the real time gross settlement system banks use to transfer money between themselves.
The central bank sold U.S. dollars to banks at 2.5 RTGS dollars on Friday morning, Bank Governor John Mangudya told business leaders, effectively a 60 per cent devaluation.