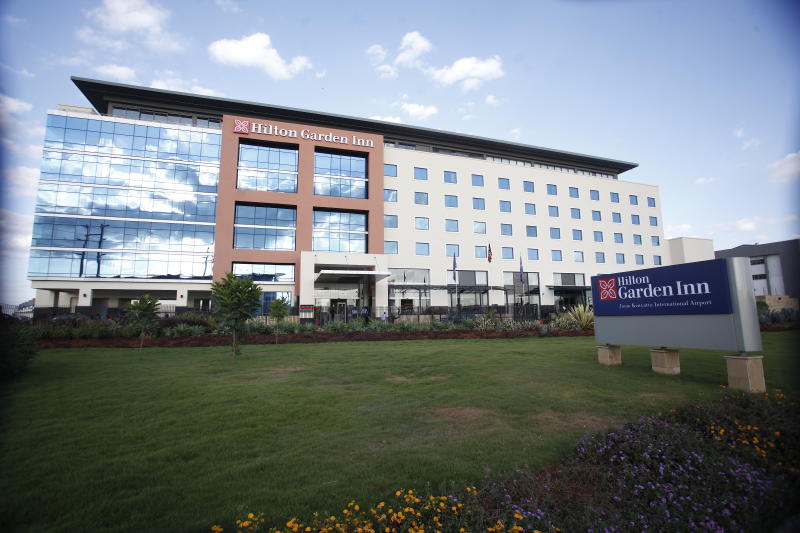 Name any major global name and chances are that if it is not already here, there are plans to build one.
When the Pinnacle Tower opens its doors to the public, Hilton will operate the tallest hotel in Africa. At 70 storeys and 300 metres high, the tower under construction in Upper Hill, Nairobi, is expected to be the tallest building in Africa.
America-based Marriott International - now with over a million rooms worldwide - Hiton, Accor, Hyatt and Radisson Group are some of the brands whose expansion in the local market is being watched closely by developers.
As the Magical Kenya Travel Expo was going on at the Kenyatta International Convention Centre in Nairobi last week, another high level forum was taking place at the Radisson Blu Hotel in Upper Hill.
The African Hospitality Investment Forum is the premier hotel investment conference on the continent, attracting international hotel owners, investors, financiers, management companies and advisors.
It is here that global hospitality giants announce the next frontier for big buck spending. Kenya, and Africa, is slowly becoming the playground for the big boys in hospitality.
The number of hotels openings being planned on a continent that was hardly on the radar a decade ago is staggering. They look past the insecurity tag that has been the bane of the continent with executives saying insecurity is global and can no longer be used as a barrier to investment.
Radisson Group, which entered the African market in 2000, now operates 45 hotels with a similar number in the pipeline. This year alone, the group has added 1,300 rooms on the continent.
Tim Cordon, the group's senior-vice president for Africa, Middle East and Turkey, says no serious hospitality investment can afford to put Africa, and Kenya in particular, on the back-burner. He says they are planning to build at least 100 hotels by 2022 under an expansion blueprint dubbed Destination 2022.
The key, he says, is to not just sign up but open hotels as quickly as possible and stay ahead of the park. "Kenya has the infrastructure in place that is conducive to hotel development. The country's GDP mirrors that of the continent and needs more hotels. A city like Nairobi is still underserved when it comes to hotel investment. The decision to invest here was made about 20 years ago and we are not going back on that," says Cordon.
Expansion plans
Although a number of these brands plan to bring existing hotels into their portfolios, others plan to work with developers to create products that resonate with the much-touted growing middle-class.
Hilton, known locally for its enduring iconic hotel in the CBD, has been dormant for ages but has awakened with a series of development plans.
Last week, the group opened Hilton Garden Inn near Jomo Kenyatta International Airport (JKIA). It also operates Double Tree by Hilton on Ngong Road, and expects to open eight hotels across Africa this year.
Last year, they launched the Hilton Africa Growth Initiative, which will support the conversion of existing hotels to the brand. The initial five-year investment expected to cost $50 million (Sh5 billion) will see 100 conversion opportunities and bring in up to 20,000 rooms. "As (Africa) continues to undergo rapid urbanization, with the UN forecasting that the world's 10 fastest-growing cities will all be in Africa by 2035, this hotel is a part of our strategy to connect guests to key cities and airport locations across the region," says Chris Nassetta, Hilton's CEO.
Not to be left behind is Marriot, which has kept developers on the continent busy.
Its flagship project in Kenya is under construction on Chiromo Road, Nairobi. This, and new projects in Ghana, Morocco and South Africa, will see property developers scramble for the $250 million (Sh25 billion) kitty on the table.
In Kenya, the group has recently branded Four Points by Sheraton in Hurlingham.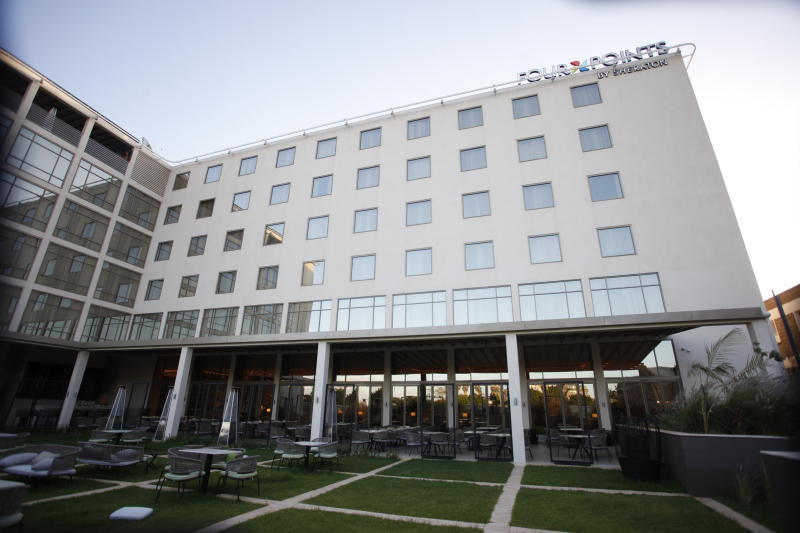 Protea Hotel by Marriott Nairobi, expected to open in 2021, will be located about five kilometres from JKIA. "African economies have sustained unprecedented rates of growth, which have mainly been driven by a strong domestic demand, improved macroeconomic management and increased political stability. The continent doesn't have sufficient branded hotels, presenting us with a fantastic opportunity to grow our brands and enhance our footprint," said Alex Kyriakidis, president and managing director, Middle East and Africa.
Lee Karuri, a developer and chairman of Resorts and Cities, says the increased interest by top hospitality brands in the region has spurred new construction projects.
Africa favoured
He says Africa is emerging as a top contender in the tourism and conference segments, with global players demanding top-notch products from local developers. "Most of these hotel brands do not own property but have the expertise to run one in any part of the world. They usually enter into a partnership contract with a developer. On the other hand, locals cannot build an international brand quickly enough but the partnership allows them to access global business network, hence a quick uptake of their products," he says.
Karuri says that for these business models to work, developers should be ready to share revenues rather than cling to "ownership" tag and lose out.
He says these contracts have clear exit strategies, depending on business outcome: "That is why you find existing hotels signing in different brands from time to time."