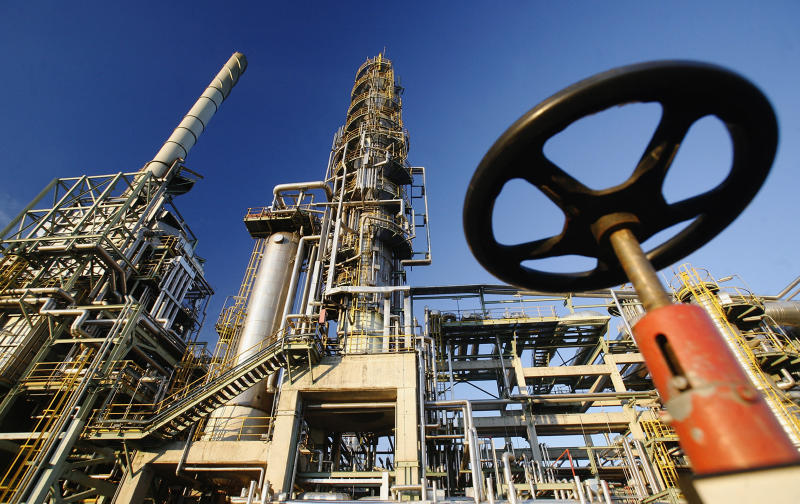 NAIROBI, KENYA: Kenya's economy will come under pressure in the near term as global oil prices increase and the prices of agricultural commodities fall, the World Bank has warned.
This is likely to widen the country's current account deficit, coming at a time the Government is struggling to raise revenue to meet international debt obligations.
"Among non-resource-rich countries, economic activity is expected to remain robust in the fast-growing countries, such as Co?te d'Ivoire, Kenya and Rwanda, boosted by public investment and strong agricultural growth," said the World Bank in the latest Africa Pulse report.
However, falling prices for agricultural products mean Kenya's leading exports of tea, coffee and horticulture will fetch less in the global market, eroding much of the country's foreign exchange basket.
"Price pressures are likely to intensify in several countries - including Kenya, Tanzania, and Uganda - as elevated international oil prices contribute to fuel price inflation," said the World Bank.
Perform well
"With the decoupling of prices, agriculture might go down but tourism will still perform well," said World Bank economist for Kenya Allen Denis. "Although Kenya will be hit, the impact will not be as severe as in other countries."
Data from Kenya National Bureau of Statistics (KNBS) tracking the country's balance of payments indicate Kenya's current account deficit narrowed to Sh85.8 billion in the second quarter of 2018 from Sh130.4 billion in a similar period last year.
KNBS says the deficit was primarily brought about by larger increases in merchandise imports relative to exports.
"Merchandise imports valued on free on board (fob) basis grew by 7.6 per cent to Sh437.1 billion while merchandise exports increased by 6.3 per cent to Sh159.6 billion in the second quarter of 2018," said the bureau.
Inflows declined
This saw the international merchandise trade balance deficit worsen by 8.3 per cent to Sh277.5 billion while financial account net inflows declined to Sh18.8 billion in the second quarter of 2018 up from Sh140.8 billion in 2017.
The World Bank has lowered the overall growth projection of the sub-Saharan Africa region from three per cent projected last year to 2.7 per cent. This is however higher than the 2.3 per cent average increase recorded in 2017.