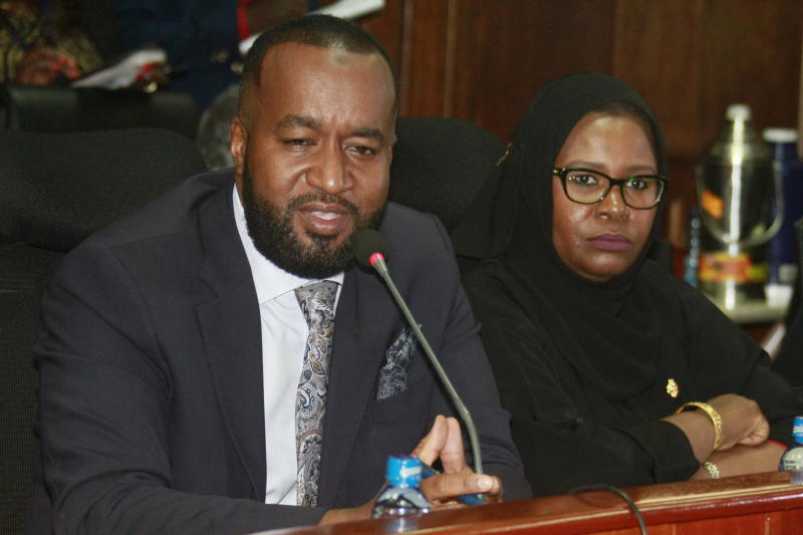 Importers should pay $1 (Sh100) to the county government for every tonne of cargo handled at the port of Mombasa, Governor Hassan Joho has proposed. Mr Joho, who appeared before a Senate watchdog committee yesterday, suggested that the county be allowed to levy cess on consignments shipped into the country. He noted that the region had not benefited much despite being home to the busy port. "Having the importers pay $1 for a tonne that goes through the port is not too much to ask. Currently, the county doesn't get a single shilling in revenue from the port despite maintaining infrastructure around the facility," he said. The average daily cargo traffic at the port is 77,000 tonnes. If the levy was approved, it would earn the county Sh7.7 million a day and Sh2.8 billion each year.
SEE ALSO: Officials explore home-based care for Covid-19 patients in Mombasa
The governor also asked for the intervention of the County Public Accounts and Investments Committee to help his administration collect billions of shillings owed to the county. Joho said land rate defaulters owed Sh28 billion, adding that the county faced a challenge following up on the debts because some of the biggest defaulters were State-run institutions. "Of the Sh28 billion, 70 per cent is owed to us by national government bodies such as the Kenya Defence Forces. We cannot walk to the Kenya Navy barracks, which is among the biggest, and demand to be paid our dues," he told members of the team. Joho was appearing before the committee to respond to audit queries raised by Auditor General Edward Ouko on spending during the 2014/ 2015 financial year.
Revenue targets
SEE ALSO: County sports department gets Sh500m
The governor said that although the county had been meeting its revenue collection targets over the years, it had the potential to collect more if it was supported. According to the county chief, the county collected Sh1.6 billion in local revenues in the 2013/2014 financial year, Sh2.4 billion in 2014/2015 and Sh2.9 billion in 2015/2016. In the last two fiscal years, it collected Sh3.1 billion. Joho, who was accompanied by the county finance executive, Maryann Mbaruk, and other officials, also complained that the formula used in sharing revenue was unfair to Mombasa and other city counties. He observed that the cost of rendering services was higher in Mombasa, Kisumu and Nairobi counties compared to the other devolved units that were in rural regions. He proposed an amendment to the formula for provision of conditional grants to help the three counties deal with the pressure of delivering services. "We have a huge influx of people that come to work in Mombasa every day that is not factored in the existing formula. We need special consideration in the allocations to ensure that we offer services to the population.