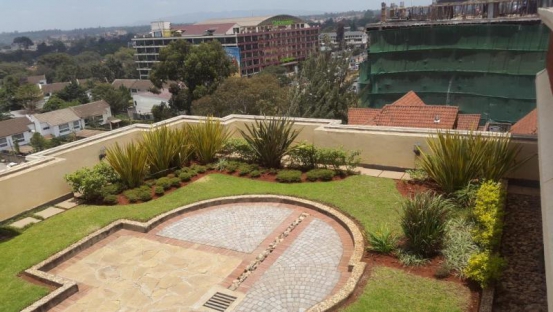 In the wake of heightened environmental awareness, everyone is talking green. Even the most environmentally inefficient developments are putting on an 'eco' or 'green' tag to improve their appeal in the market.
But just because a building has a few solar panels and a patch of lawn hardly qualifies it as green. But that's a topic for another day.
Let's look at a concept that can really improve the environmental efficiency of any development-Green roofs. Put simply, a green roof is one that is fully or partially covered with vegetation and growing medium.
Advantages
From reducing storm water runoff to improving the roof'sheat insulation properties. They are also very beautiful and unique.
Read More
Used on a building, green roofs stand out and portray the place as truly 'green' even before you say it.
Before you decide that yours will be a green roof. You need to make sure that your structure can actually support one. If you are yet to put up the house, then all you need to do is to ask your architect to design to accommodate one.
If, however, you plan on converting an existing roof, some reinforcements to the structure will most likely be necessary. Get a professional to help you assess your options.
The devil is in the details
Fortunately there are lightweight green roof systems that can be installed on almost any roof. You will however not be able to take regular walks on this kind of green roofsunless you are fixing something.
They also limit your planting options to hardy, low maintenance plants such as mosses and selected herbs and grasses.
Putting up a green roof goes beyond the beautiful plants and soil that you see on the surface. Beneath these layers is a complex system that ensures that your roof works effectively. There is the filter membrane which prevents soil particles from being washed down into the drainage medium.
Then there is the drainage element which is designed to retain water even on sloping roofs
Below the drainage element is the moisture mat which retains moisture as well as nutrients for the plants while protecting the root barrier, the water proofing membrane and the thermal insulation below from physical damage.
The long and short is that you are unlikely to pull off a full-proof green roof without the input of a professional. Together with other green building concepts, green roofs can earn you the right to splash 'eco-friendly' all over your property ads.
The writer is a landscape architect