Bill awaiting Senate approval seeks to end Kenya Power monopoly
BUSINESS NEWS
By Lee Mwiti | November 14th 2017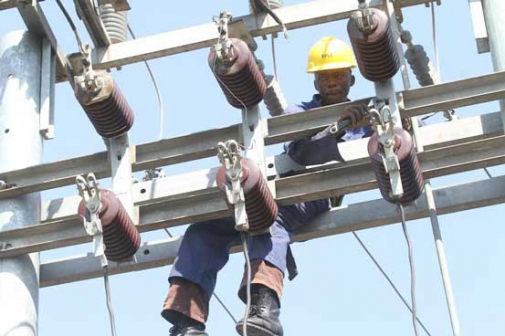 NAIROBI, KENYA: Kenya Power Managing Director Ken Tarus recently announced the company's financial results, which painted a bleak picture - judging from the figures he released.
The power utility company registered a marginal growth (0.95 per cent) in net profit from Sh7.2 billion to Sh7.3 billion in the financial year ended June 30, 2017.
This was despite Sh12.4 billion growth in revenue to Sh120.7 billion. Profit before tax decreased by 9.7 per cent to Sh10.9 billion from Sh121 billion posted in the previous year as costs increased.
The power utility firm's balance sheet indicated a struggle to meet its short-term obligations after it sunk into negative working capital of Sh9.97 billion.
The firm, which recorded two million new customers in the financial year ending June 30, also had a Sh1.2 billion negative cash flow in its books.
Dr Tarus came up with explanations as to why the firm with monopolistic control over power distribution market performed the way it did.
The first blame was laid on the weather. Tarus explained that poor rains brought about low energy from hydrology leading to over-reliance in thermal which consumes much fuel.
"Fuel cost increased by Sh9.4 billion from Sh12.7 billion the previous year to Sh22.1 billion due to increased usage of thermal sources during the year. Electricity units generated from thermal plants increased by 66.9 per cent, from 1,297 GWh the previous year to 2,165 GWh," Tarus said.
Take a quick survey and help us improve our website!
Take a survey
The second blame was on politics where he averred that as a result of the heightened political tensions, since the election period swarm in, companies, especially in the manufacturing sector, had cut back on production, which in turn cut back power consumption.
While the worst that the two challenges presented can be said to be nearly over, a bigger challenge is in the offing and could hurt the firm's bottom line in the coming years.
The biggest challenges that Tarus cited, which he also asserted could be the greatest impediment that Kenya Power is going to face in future as it seeks to grow and consolidate the local market, is the proposed regulatory framework that could come in to play once the Energy Bill 2015 takes effect. The Bill has already sailed through Parliament, and it is waiting for the Senate approval. "We do have long-term concerns with the Energy Bill 2015 that is going to lead to a review of tariffs as part of the regulatory environment," said Tarus.
It aims at making electricity more affordably priced and also introduce competitors, which might curtail Kenya Power's further growth especially in areas that it has not made inroads. And as Engineer George Oyier, the Business Development Manager at the Finnish Energy company Wartsila opines, the Bill could project challenges for Kenya Power once passed.
"Of course when the Bill passes, electricity will become cheaper. Our tariff is one of the highest globally We pay 17 cents US cents per unit of electricity, but when the Bill comes into law, Kenyans will pay as little as 7 US cents per unit," Oyier noted.
Oyier also asserts that some of the thermal power plants people see around were built by Kenya Power with loans almost 15 years ago.
The power distributor must have settled these loans and interest a while back. Yet Kenya Power still continues to charge the consumer at the same rate as it used to when it was repaying those loans.
"Kenya power is afraid that some of the agreements it signed with its financiers such as the World Bank and local commercial banks did not include tariff review, the kind that the new Energy Bill 2015 wants to introduce," Oyier opines.
"So when the Bill is passed, and the tariffs are reviewed downwards, Kenya Power will still have to repay the lenders at higher rate just as it did before the rates were reduced which is going to further worsen its finance costs."
Another bone of contention is the controversial Lake Turkana Power Project which has been described as one of the overrated projects.
Oyier explains that the project is going to increase electricity costs for the consumers, something that the Energy Bill is averse to. "This project is going to work like this: As long as the wind is blowing, the plant will produce power," Oyier explained.
"This idle power will be charged to consumers whether they are using it or not something that is going to increase their power expenses. This is a fact that the Energy Bill has a problem with has it seeks to lower the tariffs."
Tariff review notwithstanding, the radical Bill also proposes the licensing of other electricity distributors and retailers, promising consumers choice and better quality of service.
Power lines
Licensed distributors will build supply power lines from sub-stations to homes but another entity (a retailer) will sell, meter and bill customers, according to the proposed law.
The retailers will buy power from different sources and pay the distribution company a fee for using their network to connect customers.
The Energy Bill, 2015 says customers will only turn to a power distributor for supply if there is no locally registered retailer or if they require medium to high voltage power.
"A person requiring supply of electrical energy shall apply to the duly authorised retailer, but where there is no such retailer, to the distribution licensee," the Bill says.
To fight drought, involve communities
According to the latest information from the Meteorological Department, rainfall will be poorly distributed in April, May and June, and this will have a serious impact on agriculture