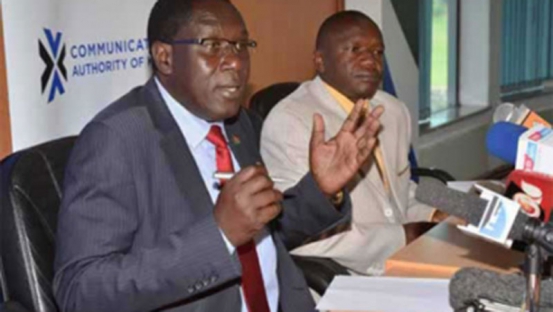 Kenya's high court has struck down legal amendments that critics said curbed the telecom regulator's ability to manage competition in the sector.
The court's decision gives the regulator, the Communications Authority of Kenya, a freer hand to oversee the sector at a time of intense debate over whether or not the country's biggest operator, Safaricom, has too much market power.
The government changed sections of the law in December 2015, requiring the Communications Authority to consult Kenya's Competition Authority, and the communications minister, before punishing any operator for abuse of dominance.
The government argued at the time that it wanted to enhance decision-making on dominance issues by bringing in another body with expertise on competition matters.
Read More
The Communications Authority said however that the move undermined its independence and would discourage investment in the sector because it restricted its ability to manage competition.
In a ruling issued this week and seen by Reuters on Thursday, the high court said the changes had a major impact and could therefore not be allowed to stand. It was ruling on a case brought by a private citizen challenging the amendments.
The Communications Authority did not respond immediately to a request for comment.
Joe Mucheru, the minister for information and communication, said the government would operate within the original law as ordered by the court.
"We will follow the law. We don't have a problem following the law," he told Reuters, adding they were already working with the regulator and operators to boost competition in the sector.
He cited a move requiring operators to interconnect their mobile financial services systems, allowing users on various networks to move money seamlessly, which is expected to start next month.
Smaller operators in Kenya's telecom sector have long alleged unfair competition, saying Safaricom is too dominant. Safaricom rejects the accusations.
The Communications Authority commissioned a study on competition in the sector, whose leaked draft earlier this year showed Safaricom could be broken up due to its size and dominance of the mobile financial services market with its M-Pesa platform.
The regulator has since clarified it did not intend to break up any firm but it would explore other options to level the playing field.
Safaricom is Kenya's biggest firm by market capitalisation and dwarfs the two other operators in the mobile market: the local subsidiary of India's Bharti Airtel and Telkom, which the French telecoms company Orange sold last year to London-based Helios Investment Partners.