Kenya Airways launches cargo express centre at JKIA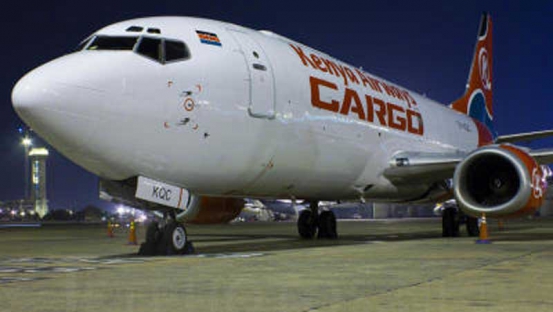 Kenya Airways has opened a cargo express centre at Jomo Kenyatta International Airport. The centre is aimed at improving KQ cargo revenue as part of the turnaround strategy, Operation Pride while catering for premium cargo clients needing express services.
The facility will ensure Kenya Airways cargo customers get efficient and quick service targeting major courier and e-commerce players. It will be a one-stop shop for airlines and freight forwarders to enhance efficiency in e-commerce logistics, electronic customers clearance and cargo handling services, mail-handling and airport ground handling service.
"This centre is equivalent of the First Class lounge that our passengers enjoy. It is one of the many initiatives under our turnaround strategy to find new revenue sources," said Kenya Airways CEO and MD Mbuvi Ngunze. "We are optimistic this centre will generate revenue of over Sh200 million for the airline from the expanded product portfolio, savings as we move our operations here as well as rental revenue."
Mr Mbuvi noted that through the centre, customers will enjoy efficiency in the clearing process as it will provide a wide range of specialised products, tailor-made to meet client's needs such as express diplomatic packages, pharmaceuticals, valuable handing which will also help attract more clients for the airline.
All regulators will be housed under the centre. Reduced capacity to uplift cargo has seen Kenya Airways tonnage uplift decrease by 20.9 per cent, in the first half of the financial year ending March 2017.
To fight drought, involve communities
According to the latest information from the Meteorological Department, rainfall will be poorly distributed in April, May and June, and this will have a serious impact on agriculture