Why 400,000 SMEs are dying annually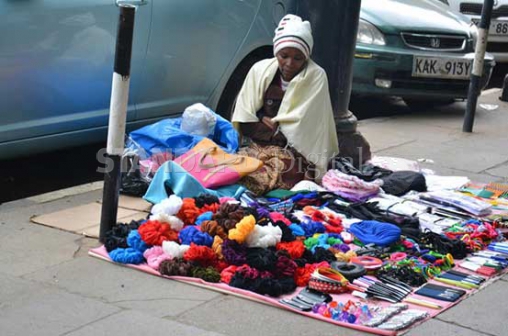 Close to half a million small enterprises in Kenya die annually as the business environment in the country gets bumpy.
According to a survey released Monday this week by the Kenya National Bureau of Statistics (KNBS), approximately 400,000 micro, small and medium enterprises (MSMEs) did not get to celebrate their second anniversary in the last five years raising concern over sustainability of this critical sector.
"A total of 2.2 million MSMEs were closed in the last five years, 2016 inclusive," read the report in part which found that a significant 46 per cent of the MSMEs surveyed died in their first year of establishment.
The 2016 National MSME Survey sought to provide comprehensive data, at national and county levels, on the characteristics, operations, dynamics and evolving nature of micro, small, and medium-scale enterprises in Kenya.
The survey found that most MSMEs closed because of increased operating costs, declining income and losses incurred from the business, an indication that the country's state of economy has not been as impressive as the official figures have shown.
Can't sell now
A tough economic environment combined with individual decisions in which some of the operators diverted returns to other non-business areas rather than re-investing saw most of them take a hit.
Bitange Ndemo, an associate professor at the University of Nairobi's School of Business and a former permanent secretary in the Ministry of Information and Communications, blames this on Kenyans copying habit. "The problem is that most of our people prefer replicative businesses," said Ndemo. He says that nobody does a market survey to see whether the business is viable. He illustrated his case with an example from Meru where farmers were encouraged to grow tissue bananas without being given the market.
Take a quick survey and help us improve our website!
Take a survey
"We told farmers in Meru County to grow tissue bananas but then we did not deal with supply chains. We did not know who was going to buy, it is just that the research had come up with this new good bananas. Now that banana is chaotic because it has taken space for farming, they can't sell it and they have resorted to very desperate measures," said Ndemo.
Dr Joyce Kiiru, an economics lecturer at the University of Nairobi, said beside difficulties in formalising MSMEs, most people who neither have the skills nor passion for business are getting into the SME sector for lack of "meaningful employment." Such businesses are more likely to die sooner than later.
The 2016 MSME Report sought to find, for the first time, the role of the SME sector in the Kenyan economy. The health of the economy is as good as its SME sector.
Unfortunately, even as many SMEs are springing up in the country, a good number of them are dying prematurely, bringing into question the Government's commitments to improve the business environment and incentivise the SME sector.
According to a report by the Kenya National Bureau of Statistics, about 2.2 million MSMEs died in the last five years, a clear indicator to a tough business environment for SMEs in the country.
Getting licences
On Wednesday, the World Bank released its 14th edition of Doing Business 2017 which showed that Kenya had made tremendous improvement in the ranking moving 21 places. The country joined Mauritius, Rwanda and South Africa in the ranks of top 100 countries in ease of doing business. The country jumped from position 113 in the previous ranking to perch itself at 92.
Although the World Bank report showed that the country moved up one place in the ease of registering property, operators of MSMEs surveyed in the KNBS report cited difficulty in getting licences as one of the main challenges in doing business.
MSMEs also grappled with cut-throat competition from other similar businesses, lack of access to the market, infrastructure and credit.