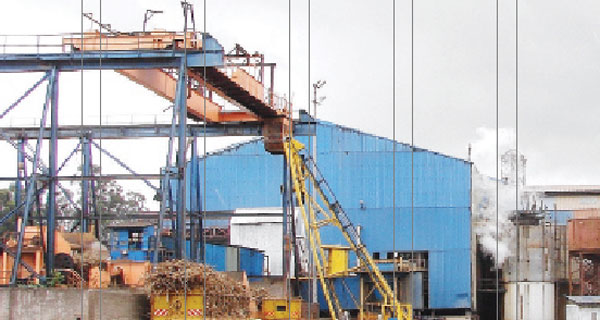 A section of the Nzoia Sugar Company located in Bungoma County. [PHOTO: FILE/STANDARD]
By James Anyanzwa
Nzoia Sugar Company, the country's second largest sugar miller, is technically insolvent to the tune of Sh16 billion, according to a report by the Auditor General.
The Parliament Public Investment Committee (PIC) had commissioned the office of the Auditor General to carry out a special forensic audit on the financial status of the miller.
George Otieno, the acting director of audit in charge of the Western region described the financial position of the Bungoma-based miller as 'precarious'. Presenting his report to PIC, Otieno said the miller is in the red, operating on a negative working capital and unable to meet its financial obligations.
"The company is technically insolvent. Its financial position is so bad and it annot meet its financial obligations. The company is operating on a negative working capital," he said.
Read More
Nzoia Sugar Managing Director Saul Wasilwa conceded that the firm is in financial distress. He said reviving the miller would require an additional Sh5 billion on top of the proposed debt write off.
He said the additional capital would help shore up the company's revenue by diversifying into co-generation, ethanol and water bottling plants. "Yes Mr Chairman the management is in agreement with the auditors that the company is indeed insolvent because of the accumulated losses, negative working capital and its inability to meet its obligations," said Wasilwa.
Financial malpractice
According to the report before the 27-member committee the miller, which currently has no board of directors was also involved in financial malpractice.
This includes among others things maintaining of improper financial records with vital documents such as cashbooks and share registries missing.
The company also failed to provide documentary evidence of various financial transactions including loan agreements.
The committee headed by Wajir West MP Adan Keynan ordered for an immediate forensic audit into the state of affairs of the company.
He said the government would have no justification to inject more resources into a moribund project.
Keynan also ordered for a report from the Inspectorate of State Corporations and the ministry of Agriculture on the miller's performance.