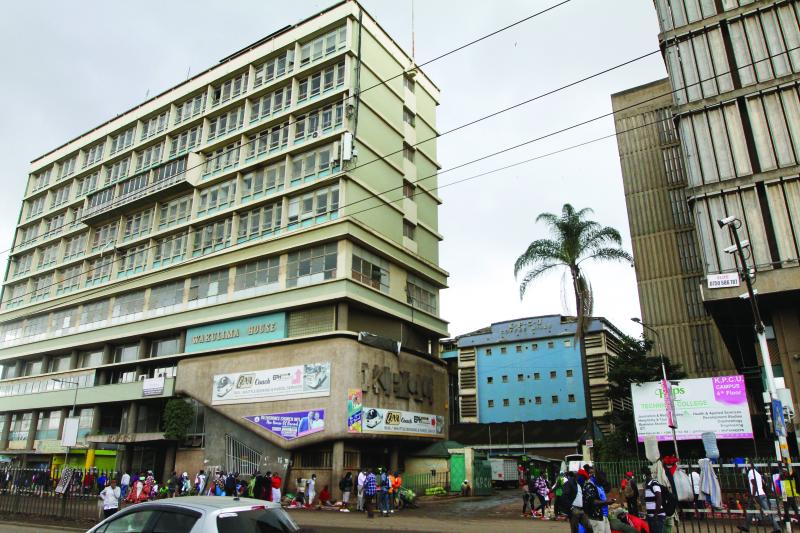 The New Kenya Planters Co-operative Union (New KPCU) will have to grapple with a Sh4.5 billion debt inherited from its former growers' credit scheme that collapsed.
A new report shows that powerful men and women, including former MPs, owe the union hundreds of millions each, with much of it at risk of being written off as bad debt.
According to a report by the liquidators of the old KPCU who completed their tenure on July 31, 2020, a total of 1,811 growers owed KPCU Sh4.52 billion in principal and interest calculated up to December 2012.
"Growers numbering 321 owe the union less than Sh1,000 each, totaling Sh93,259, while 337 growers owe KPCU between one and five thousand each totaling Sh850,171. Another 149 growers owe between Sh5,000 and Sh10,000 totaling Sh1,026,964," the liquidators said in the report.
Read More
However, it is the rest of the debtors who are worrying the government technocrats implementing the July 20, 2019 presidential order for the asset-rich firm's takeover and restructuring.
"Twenty-nine growers owe between Sh5 million and Sh10 million each, totaling Sh198 million. Another 52 growers owe between Sh10 million and Sh100 million, totaling Sh1.786 billion," said the report.
"Six growers owe between Sh100 million and Sh200 million each, totaling over Sh862 million. Two growers owe between Sh200 million and Sh500 million each, totaling to Sh1.273 billion, while one grower owes Sh586.899 million."
President Uhuru Kenyatta, during the International Co-operatives Day last year, directed that KPCU be restructured to play a major role in ongoing reforms in the coffee sub-sector.
Subsequently, the Commissioner of Co-operatives placed KPCU under liquidation on August 2, 2019.
Under receivership
KPCU was placed under receivership on October 19, 2009 over a Kenya Commercial Bank (KCB) loan of over Sh643 million and Deloitte Consulting Ltd was appointed as receiver managers.
The receivers remained until July 4, 2014 when the bank and KPCU signed a deed of settlement, thereby returning management to the board of directors.
By the time the government took over last year, Sh185 million was still owed to the bank, which was cleared from the Sh3 billion Cherry Advance Revolving Fund advanced by the government.
The liquidators noted that a majority of the debts had remained in the books for many years and would be unrecoverable.
"The New KPCU Ltd should follow up on the debts and recover them in full. The unrecoverable ones should be considered for a write-off," the liquidators said in their report to the Commissioner of Co-operatives.
New KPCU Chairman Henry Kinyua and director Thuranira Atheru separately said last week the liquidators report was yet to reach them from the commissioner's office.
"We are eagerly waiting for those reports so that we can embark on safeguarding farmers' assets and returning New KPCU to where the predecessor was in the 1970s and 1980s," Atheru said.
A detailed schedule of all the debts identifies two companies as the largest debtors.
The companies, Kirime Kimwe Estate Ltd and Nando Ltd, are affiliated to one of Kenya's largest private coffee processors.
Their produce traded with KPCU under the growers' mark, Hatwara.
Without factoring in interest, which was calculated up to 2012, the two owed Sh593 million and Sh498 million, respectively. The liquidators noted that there were pending court disputes on these debts.
Former Makuyu MP Robert Mungai, who owned Kahonoki Coffee Estate sandwiched between Delmonte and Kakuzi plantations, is listed as the third-largest debtor owing Sh237 million, totaling Sh423 million with interest by December 2012.
However, responding to a parliamentary question by Manyatta MP John Muchiri last year, the Agriculture ministry said Mungai had at some point handed over the farm to KPCU to clear the debt.
"The land was sub-divided into 17 parcels, 15 of which were transferred to Fikah Acres Ltd for a total of Sh100 million," said a statement by the Agriculture Cabinet Secretary, adding that minutes of the general meeting authorising the sale were not seen.
"The proceeds were never deposited into the bank account of KPCU but reportedly used to settle part of a debt that KPCU had been compelled to borrow from an unnamed (lender)."
Under the KPCU debtors schedule compiled by the liquidators, it is reported that the negotiations on this debt had collapsed in 2012 and a dispute is pending in court.
Listed as the fourth-largest debtor is Ngimu Farm Ltd, owned by the family of the late Gitere Kahura, with Sh171 million, rising to Sh307 million after factoring in the interest.
Esther Wairimu Karori was listed as the next highest debtor through Karori Coffee Estate at Sh132 million, rising to Sh208 million with interest.
Another farmer, Magdalene Wanjiru Miru, owed Sh94 million through her Mwiigi Coffee Estate, that rose to Sh168 million with interest.
Other large debtors include Gitere Kahura Investments Sh83 million rising to Sh130 million with interest, Kereti Estate Ltd at Sh74 million plus Sh58 million interest and Kagondo Estate Ltd that owed Sh73 million, totaling to Sh115 million with interest.
Joyce Margaret Halwenge of Kitale owed Sh63 million, totaling to Sh99 million with interest, while Pascarina Miru is listed as owing Sh60 million, totaling to Sh107 million with interest.
Njeneni Estate Ltd owed Sh58 million, rising to Sh104 million with interest according to the debt list.
Civil suit
Others listed as owing less than Sh100 million included former Tigania MP and one-time GEMA treasurer Jacob Mwongo who died last year. His debt was Sh39 million, totaling to Sh62 million with interest that was owed through his Thanatu Coffee Estate.
Muiri Coffee Estate Ltd, which has for decades been at the centre of a civil suit between President Kenyatta's cousins - former MP Ngengi Muigai and his brother Kung'u Muigai - against KCB was listed as owing Sh6,969,109.20 in principal and Sh3,993,775.98 in interest.
"The farm was being auctioned by KCB Bank to recover another debt and KPCU Ltd was to join in the suit," said the liquidators.
Asaal Ltd, a farm in Ruiru owned by former Vice President Joseph Karanja, owed Sh2.4 million with interest. The liquidator reported that on March 25, 2011, the debtor paid Sh81,420 of this amount.
Former Kenya Army Commander Augustine Cheruyoit was listed as owing a total of Sh4.14 million through his Kapsoen farm in Moi's Bridge, Trans Nzoia County.
The liquidators also said KPCU was owed over Sh357 million by 161 debtors who were previously trading with the union.
"Out of the 161 debtors, 107 were stated in Kenya shillings ... equivalent to Sh348,415,192.58, while 54 debtors were stated in US dollars totaling to $102,685.81.
The USD were converted at a rate of Sh85/USD translating to Sh8,728,293.85," said the report.
The liquidators said staff owed Sh49.1 million, but the amount was reflected in the books of accounts though no schedule in support of the said amount was traced.
They also reported that directors owed the union Sh3.5 million as reflected in the books of accounts, but again, a schedule in support of this amount was not traced.