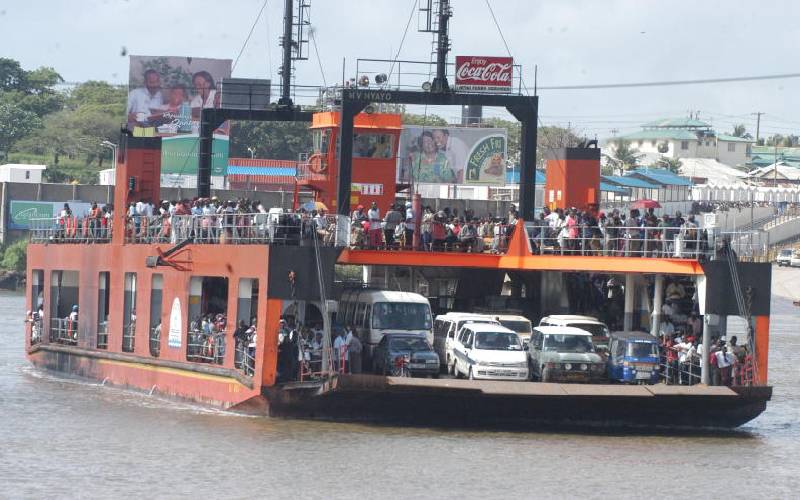 The Kenya Ferry Service (KFS) has unveiled a plan to expand its operations to more water bodies. The management said the five-year strategic plan was aimed at diversifying its services to ensure it remained competitive in the transport sector amid increased competition.
KFS's main source of income is the Likoni crossing channel but the ongoing construction of Dongo Kundu bypass linking Mombasa to Kwale is a threat.
Company Chairman Dan Mwazo said KFS wanted to improve services to boost revenue. The firm relies on revenue from motorists at the Likoni channel, which is not enough to allow the agency give customers the best service, said Mwazo (right).
He said improved services would include ensuring the disabled and the elderly can travel in comfort and safety.
"We also look forward to extending our services to Lake Victoria, Lake Turkana and Lamu," Mwazo said. He said KFS would also improve security in its facilities.
The agency's managing director Hamisi Gowa said they were also planning to turn old ferries into floating hotels. They will also hire out ferries to individuals and corporate clients while retaining their current clientele. "We will also partner with the Bandari Maritime Academy to train its staff to be able to construct and repair ships and ferries," Gowa said