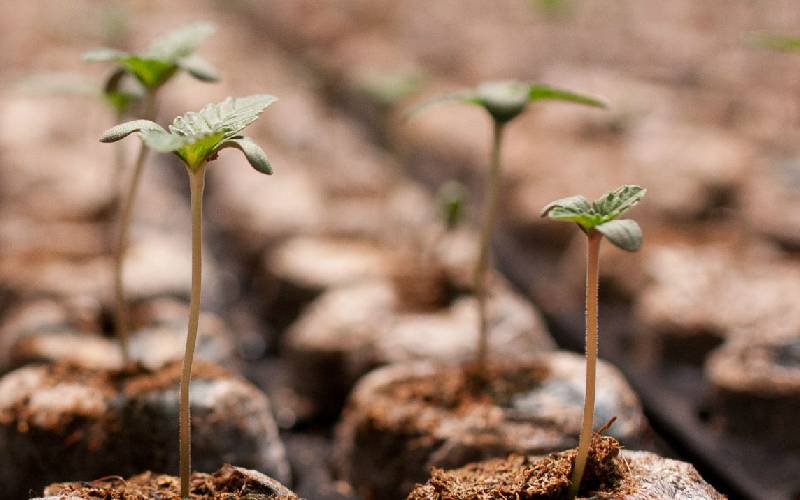 Farmers have been advised to take advantage of the current rains and plant fast-maturing crops.
Officials from the Meteorological Department said several regions had begun receiving intermittent rainfall.
They noted that the delayed rains and unpredictable weather pattern had made it difficult for farmers to plant crops that took long to harvest.
"From our observations, the rains will continue until Thursday this week before subsiding. That is why we are encouraging farmers to plant short-term crops such as katumani," said Ali Ramtu, senior assistant director in charge of aeronautical meteorological services.
Francis Muinda, the Met director in charge of Turkana, also encouraged farmers to plant crops such as cowpea, green grams and indigenous sorghum, saying they were able to cope with the "unseasonal weather".
"The weather systems are building up and we expect short rains even as the season comes to an end in May. It is advisable to plant such seeds during these time," said Mr Muinda.
Kenya Farmers Association Director Kipkorir Menjo said the erratic weather patterns had delayed planting in most regions of the Rift Valley, which is considered the country's bread baskets.
"Ideally, our farmers would be weeding at this time, but because of the dry spell, many of them are still waiting for the rains so that they can plant," said Mr Menjo.
Sammy Kibet, a farmer in Kesses, said the poor weather had cost him a lot of money because he had been forced to replant after the seeds he had initially planted failed to sprout due to lack of rain.