Let's hang together or Covid-19 will hang us separately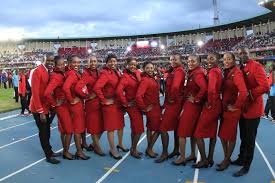 I am Juma Ignatius. I blog on the subject line blog. I have recently written a piece on Covid-19. I am a graduate of the University of Nairobi's Institute of Diplomacy and international studies and a master's degree holder in Environmental Policy from the same university. I am currently in Italy, at the University of Florence completing a second master in Agricultural Heritage Systems.
The COVID-19 pandemic is a powerful reminder of just how we are interconnected as a world.
With this realisation it is also important to appreciate that while some challenges can be tackled by country-specific approaches, some will call for a more concerted approach.
As countries continue to employ country-specific measures to tackle the pandemic, strategies which are understandable and laudable, it is imperative to note that the strategy is not sufficient. A globally led approach is more foresighted and pragmatic.
Coronavirus will eventually be defeated for sure but to reach this we need more global leadership. In the absence of this, poor nations may be affected more but it will only be a matter of time before rich and powerful nations are hit again. We are in a time when global solidarity is required more than ever before.
In the past days, it has been encouraging to see the global leaders of the G20 coming out to provide their assurance to do whatever it takes to overcome the pandemic.
They are doing this to ensure that lives are protected, safeguard jobs and to help minimize disruptions to trade and global supply chains and above all to coordinate on public health and financial measures.
These measures should be taken with the African continent in mind. While the numbers there might be low currently, the situation might turn out to be dire in the coming days given the weak health systems many nations on the continent have.
Take a quick survey and help us improve our website!
Take a survey
The need to deploy robust, coherent, coordinated, and rapid resources to enhance the continent's preparedness cannot be overlooked.
The continent's institutions mandated to tackle health challenges like the Centre for Disease Control (CDC) need to spring into even more action and provide the necessary leadership to defeat this scourge.
An African Union-led approach, as opposed to country-specific strategies, will be more effective in ensuring that the continent doesn't suffer more.
This can be achieved by sharing the right information and helping to defeat the constant myths that are being propagated on social media. Dissemination of accurate information concerning the virus should be the first and probably one of the most effective ways of dealing with it.
African nations on the same note need to employ tailor-made solutions to the problem at hand and not just copy-paste solutions that have worked in other areas. The truth is that we have different social constructions compared to the west and this will greatly affect how we deal with the pandemic.
To ensure no one is left out more focus should be paid to the poor and vulnerable people who over the years have had to contend with living different humanitarian crisis.
This moment calls for the cementing of the works that have been done already by different humanitarian partners and not divert the resources. Diverting the resources will be counterproductive.
As global leaders continue to grapple with the challenge at hand, the need to remember people who are in some forgotten corners of the world who cannot access clean water and soap need not escape their minds.