Support local SMEs to grow informal sector and economy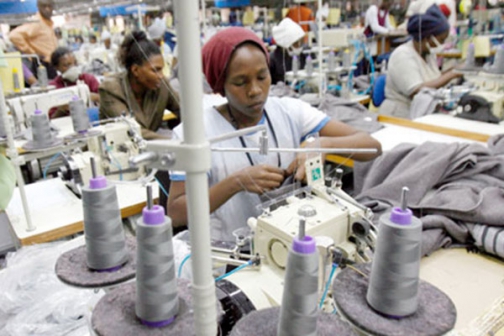 The 16th Public Forum of the World Trade Organisation (WTO) that ended in Geneva this week was important, particularly for developing countries which need to adapt to the changing global economy. It brought out the need to make world trade more inclusive by focusing on the Small and Medium Enterprises (SMEs) and enhancing their ability to trade across borders. In short, it was about levelling the trading field for SMEs.
We all hear about SMEs in our country but perhaps view them derisively as the 'jua kali' or the informal sector that perceptively do not contribute to the economy. Wrong! It is estimated that there are about eight million SMEs in Kenya that account for nearly 50 per cent of GDP, and employing over 80 per cent of the country's labour force. There is an SMEs policy, and an act of Parliament in place to promote and regulate them, and since 2012 there is even a state corporation called Micro & Small Enterprises Authority to boot.
But this is not unique to Kenya. WTO reports that in 90 per cent of its member countries, SMEs engage the largest share of employees, especially women and youth, and estimates that women own one in three of SMEs in developing countries. In Europe, 95 per cent of all registered businesses are SMEs, which also account for 50 per cent of the GDP on average. In UK for instance, 99 per cent of all private sector businesses are SMEs which employ a total of 15.6 million people, with a combined turnover of UK£1.8 trillion in 2015.
WTO is concerned that SMEs the world over face 'disproportionate barriers to trade', largely because of 'lack of coherent national and international policy'. Consequently, they lack international market access that denies them benefits of international trade. Lack of credit access is another major obstacle. According to WTO, commercial banks reject 50 per cent of all loan applications by SMEs on average, compared to 7 per cent for multinationals.
Although aid to SMEs globally through various intermediaries is up by some 50 per cent it is not enough. Credit to SMEs in Kenya is estimated at around 23 per cent, according to data from CBK, much higher than South Africa and Nigeria, amounting to Sh332 million in 2015.
The Word Bank estimates that our SMEs contribution to the bottom line of the banks in Kenya is 20 per cent, which is significant. Kenya's SMEs are considered to be quite innovative and competitive, particularly in the IT and services sector, and hence their ability to attract funding from banks. However, given the significance of SMEs to the economy as stated above, it is not enough. In my view, we should legislate that each commercial bank be mandated to lend at least 30 per cent of their portfolio to SMEs.
The dynamism in technology is also impacting significantly on SMEs. Nigeria has 150 million people with active mobile phone lines, and 17 million with Facebook accounts. The impact? Digital trade now accounts for 10 per cent of its GDP. WTO estimates that trade through e-commerce was US$22 trillion last year. More importantly, it is established that 97 per cent of technology enabled SMEs engaged in export trade last year.
Governments also need to reduce trade barriers, improve infrastructure and transportation and enhance access to market information to enable SMEs to effectively engage in regional and international trade. Regulatory challenges also abound that deny local firms in Africa opportunities to embrace e-commerce, even through existing B2B platforms such as eBay, Amazon, Alibaba, etc. In our country, the government should also emphasise on building capacity of SMEs through training, not just
on entrepreneurship but also on e-commerce trade. The dynamism in global trade clearly calls for a paradigm shift in how our government formulates its economic policies so that focus is on SMEs which hold the future in wealth generation for our people.
Is parenting without God really advisable?
When the Atheists in Kenya put out an advert for a "Parenting without God" seminar, it caused some stir. Some feared that it was likely to upset the established social order. Its billing was certainly audacious, especially in a highly religious society that is Kenya.