Miguna saga: It's a shame how our leaders disregard the law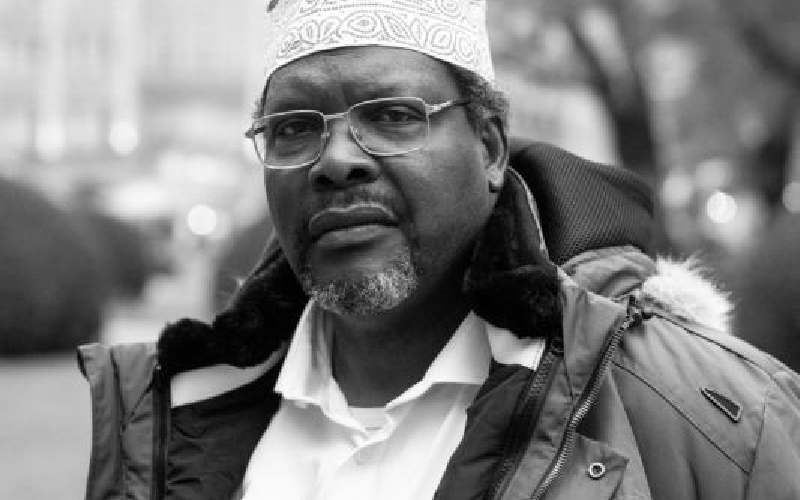 My sister Ayiera is a French citizen. My parents' daughter had her first experience with the Kenyan multiparty elections in 2017. It was a jarring experience for all of us, but more so for those who wore foreign tags, and those not here in 2007.
When the post-election crises around President Uhuru Kenyatta's re-election began, my sister was at home, in Emanyulia, with her parents. All the time – before, during and after the election – the French government kept a keen eye on her, and the rest of her French compatriots in Kenya.
Their government was profoundly concerned about their safety. The embassy knew where each one was. It had a plan, of how to reach them and get them "the hell out of this country," if we decided to cock it up.
Never mind that my sister was with her biological parents at her place of birth. The French were ready to evacuate their citizen from Emanyulia and take her safely to France. Her parents, not being French, would be left behind. The Kenya Government would worry about them if it had the ability and proclivity to worry about citizens.
For, in the same season, Kenya Government officials raided a citizen's house. They arrested and bundled the man away. After almost a week of cat and mouse games with the courts, they put him on a foreign aeroplane. Like bad cargo, he was shipped to the icy Tundra lands.
He arrived in Canada in one shoe and torn clothes. A testimony of how friendly the Kenya police are to citizens. His sin was "swearing-in" a losing presidential candidate as "the people's president."
Later, this exile attempted to return to Kenya, from the frigid lands. He perhaps beguiled himself with the thought that newfound amity between Raila Odinga, whom he had sworn in, and President Uhuru Kenyatta, extended to all who had participated in the swearing-in. He was denied entry. Strange chemicals are said to have been pumped into his body.
Unconscious, he was returned to Canada. He has since been permanently banned from Kenya, despite numerous court orders that have declared the ban illegal.
These are two different governments' attitudes towards citizens. Granted, my sister is not a rabble-rouser like Dr Miguna-Miguna. She does not call herself a general.
Besides, she does not hold French authorities in appalling contempt, such as Miguna holds President Kenyatta and Raila. I am myself a writer on the centre-left of politics. I have personal reservations about President Kenyatta and Raila.
Yet, I find Miguna obtuse and obnoxious. Regardless, the injustice and impunity in the Miguna matter is not lost on me. The man has a natural God-given right to enter this country and live here. What this government is doing to him is an affront not just against this loudmouth, but to the rights and dignity of all citizens.
What a government can do to one citizen, it can do to the rest. Every Kenyan must join CJ Emeritus, Dr Willy Mutunga, in demanding that President Kenyatta should allow Miguna to return home.
Besides, the president must obey court orders. Raila, conversely, must get out of selfish enjoyment of a handshake that loses meaning if his erstwhile resistance accessories continue to be incarcerated.
But President Kenyatta needs to bring the "swearing-in" matter to closure. A formal judicial clemency process for all involved is necessary. This includes the president himself.
For, he got entangled in an informal handshake that claims to have closed a chapter that some people could see as treasonous. While some say it was a mock act, a future regime could still open it up for formal closure, such as what happened to Oliver Cromwell in 1659.
Cromwell, once a very powerful man, was posthumously tried for overthrowing the British monarchy. His body was exhumed for trial. The dead man was hanged and beheaded. The law is simply stupid. Just obey it when there is still time.
The writer is a strategic communications advisor. www.barrackmuluka.co.ke