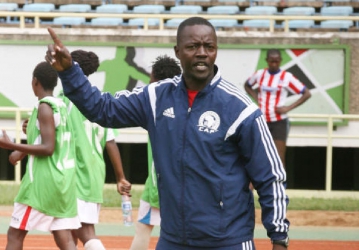 By BY REBECCA GICHANA IN LABOTSE, BOTSWANA | 6 years ago
Date set KUSA women championship
The competition will involve different disciplines including; athletics, badminton, basketball, chess, handball, hockey, karate, netball, scrabble, soccer...
BY REBECCA GICHANA | 6 years ago
Kenya Prisons run riot in Dar-es-Salaam
Kenya Prisons won all their group matches to sail into the semi-finals of the ongoing East Africa Netball Senior Club Championships.
By REBECCA GICHANA | 7 years ago
KRA and Top Fry All Stars to join the top league after play-offs
Kenya Revenue Authority (KRA) and Top Fry All Stars will play in the next season premier league. KRA won 5-4 against Posta Rangers in post-match penalties after the teams settled for a two-all draw.
By REBECCA GICHANA | 7 years ago