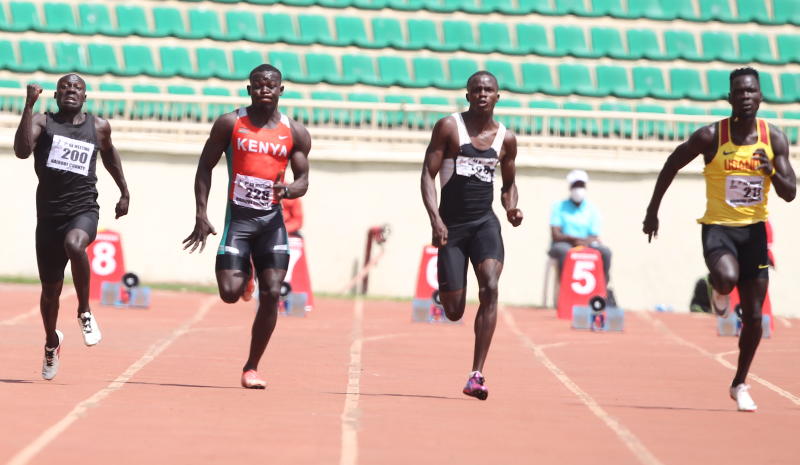 Nyayo National Stadium will play host to the third leg of Athletics Kenya (AK) track and field this weekend.
The event had been awarded to the AK Eastern region for Embu Stadium before it was shifted to Kirubia Stadium in the neighbouring Tharaka Nithi County.
"We inform our athletes that the 3rd AK Track & Field weekend meet will now be held at the Nyayo Stadium on 4-5th March and not in Embu as earlier planned. The meeting will now be organized jointly by AK Nairobi and Eastern regions We welcome all athletes to participate," read the statement in part.
A study check by AK Vice President Paul Mutwii to the Kirubia Stadium revealed that the facility could not meet the standards required to host the event forcing the change of venue to Nairobi.
"Although the stadium is good with very good tartan, it cannot accommodate field events and also the 110m hurdles. Our intention is to expose our athletes to the highest standards possible and that is why we have opted to move the meet to Nyayo," noted Mutwii.
This is the second time Nyayo Stadium will be hosting a weekend meeting with the first leg having been held at the venue earlier this month with the two events having witnessed a good turn up.
"Our athletes are now taking the event seriously and this is so encouraging. We are particularly impressed with the sprinters who have recorded a high turn up. This is very important since we want to diversify our medal prospects in major championships," he said.
Mutwii is optimistic that Kenya will have a formidable team for the Africa Senior Championships to take place in June in Mauritius although some may be advancing for the World Championships and Commonwealth Games.
"With the current weekend meetings trend, we are confident we will get a very competitive team for the continental event," Mutwii concluded.
For this season, the fourth and final weekend meeting will be held at Bukhungu Stadium, Kakamega on March 19, setting the stage for the national championships to run from 28-30 April 2022.