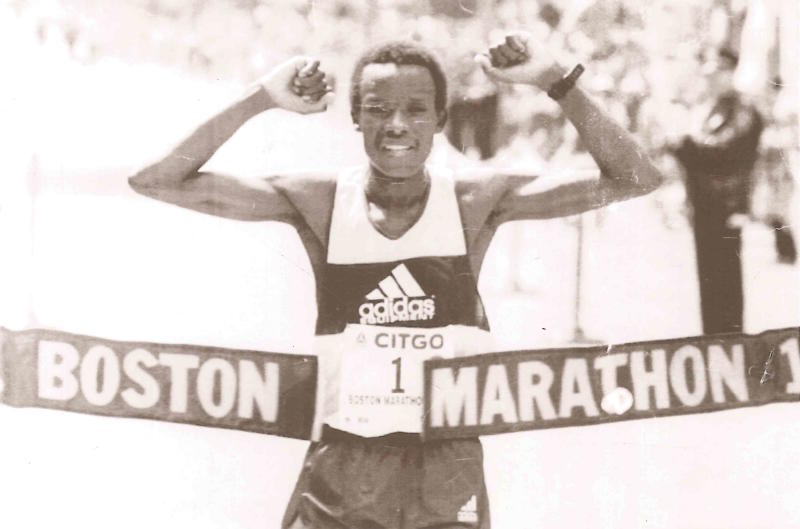 For Kenyan legend Ibrahim Kipkemboi Hussein, 2021 remains the year he was recognised home and away.
When the history of the country's athletics journey is penned, he will perhaps have a special place.
Locally, Hussein has been entrusted with hosting the inaugural World Cross Country Tour set for February 12, 2022.
The international event — the only one in Africa, will take place at the legend's Lobo Village, a scenic resort in Eldoret. The resort will also host the national Cross Country Championships on January 22.
Globally, he was inducted into the New York Road Runners (NYRR) Hall of Fame, another recognition for writing history as the first African to win the New York City (NYC) Marathon in 1987.
Hussein, 63, a three-time Boston Marathon winner, describes the recognitions as great honours, shaping his retirement.
"NYRR got me out of my closet and honoured me in New York. It was a show of tremendous respect and great honour. It didn't come with material rewards, but the recognition is much bigger than anything else," Hussein, who was also the first Kenyan to win Boston Marathon in 1988 says.
The legend says he remains the NYC Marathon 'first born' and believes he opened the way for Kenyans and other African athletes to win the US race.
He says the two recognitions makes this year a special one for him and will ensure that his resort offers the best Cross Country Tour experience in the world in February.
"There are many other Kenyans who won NYC Marathon after me, but the first born is always treasured. I think that is why the recognition came my way.
"Being inducted to the NYRR Hall of Fame was a rare opportunity and I am happy and thankful. In America, they recognise heroes and I am grateful that I have honoured them both at home and abroad," Hussein said.
He heaps praises on Lobo Village, a venture he says was his retirement investment, and was surprised that it was picked to host an inaugural World Cross Country Tour.
Hussein says, as a retired athlete, he expects to host thousands of athletics enthusiasts from Kenya and beyond in the race that takes place barely two and half months away, at the expansive recreational area located between Eldoret town and the Eldoret International Airport.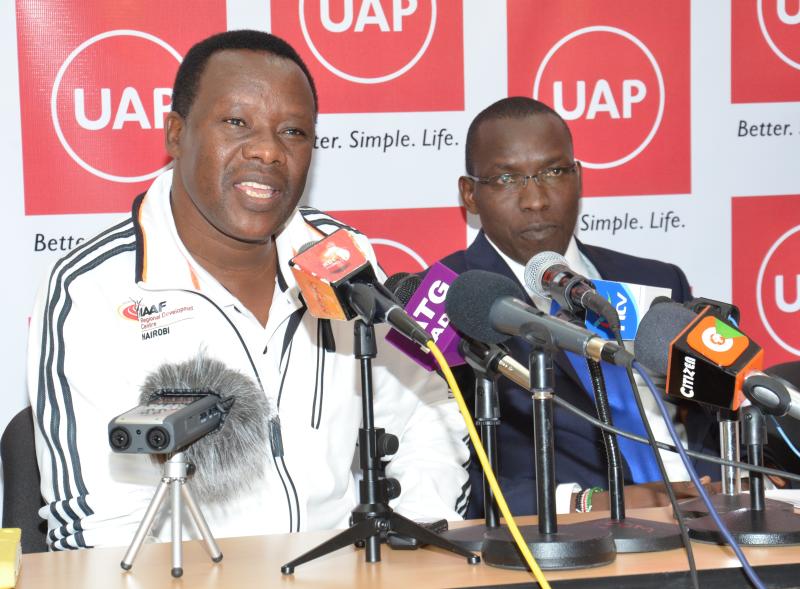 "We are blessed to be honoured at home. I have invested in leisure and sports. At Lobo, we have enough land, which gives enough space to make the best Cross Country designs. We have scenic ponds with fish and the course passes near the water," he said.
He adds: "I am even happier that the National Cross Country championships will be happening in the same venue."
He expects to host the world's best cross country athletes in the invitational tour, which he likens with a Grand Prix.
Apart from top Kenyan shots, Hussein also hopes to see Ugandan stars such as former World Cross Country champion Joshua Cheptegei and reigning World Cross Country champion Jacob Kiplimo, at the Lobo Village.
He says he is ready to help the Local Organising Committee of the Kenyan leg of the cross country tour pull off an unforgettable festival.
"We will have the best of the best here at Lobo. We hope all of them will meet at Lobo."
About the athletics fans expected to jam the leisure resort, Hussein says: "Even the low-key cross country races in this region have attracted huge crowds. I remember attending Ndalat Gaa Cross Country championships (in Nandi) and I saw more than 10,000 fans, you can imagine what will happen in a global event. The good thing is that we have enough space to accommodate as many athletics enthusiasts as possible," Hussein said.
His fear, however, is the Covid-19 pandemic. "I am glad that the positivity rate continues to go down and most people are being vaccinated. Let us all pray that the Covid-19 situation does not get worse ahead of the national and global events."