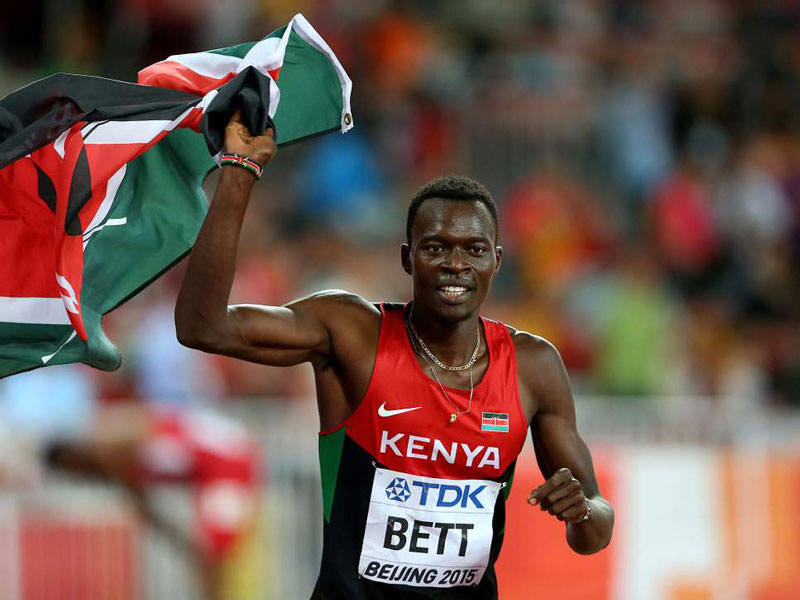 Retired President Daniel Arap Moi has sent message of condolence to the family, relatives and the sports fraternity following the death of former world 400m hurdles champion Nicholas Bett.
In his message, Mzee Moi said he watched Bett staging good shows. He said it was the calibre of athletes like Nicholas Bett who exhibited patriotism with pride.
"Their stoicism and commitment to excellence have brought honour to our motherland. Nicholas was a veritable ambassador of Kenya."
Meanwhile, when the national team to the 2015 Beijing World Championships was introduced to President Uhuru Kenyatta at Kasarani Stadium after the selections, Nicholas Bett received unfamiliar attention from the Head of State.
President Uhuru hugged Bett and then whispered to him for what then left most of the teammates and his parents back at home guessing.
His father, Joseph Boit, said he did not bother to ask his son what the president confided to him.
But Bett's mother Esther Boit was keen to know what Kenyatta told her shy-looking son then. "I became curious about it so much. I questioned why the president singled out Bett from the whole team. And that was the first question I asked him when he arrived home from Nairobi," Esther told Standard Sports in an earlier interview.
Whether by design or default, Esther said, the President had a special message for her son: "Young man, remember the Kenyan flag must always fly high. That's what I expect from you."
And Bett never disappointed the President as he won Kenya's first gold medal in 400m hurdles inside Bird's Nest Stadium in Beijing, China.
"Before the two boys left home, Bett told us that he will not come back empty-handed and that he felt strong enough to finish in top three," Esther said then.
Bett , who was a member of Africa Senior team, died on Tuesday in a grisly road accident. Rest in peace our brother!