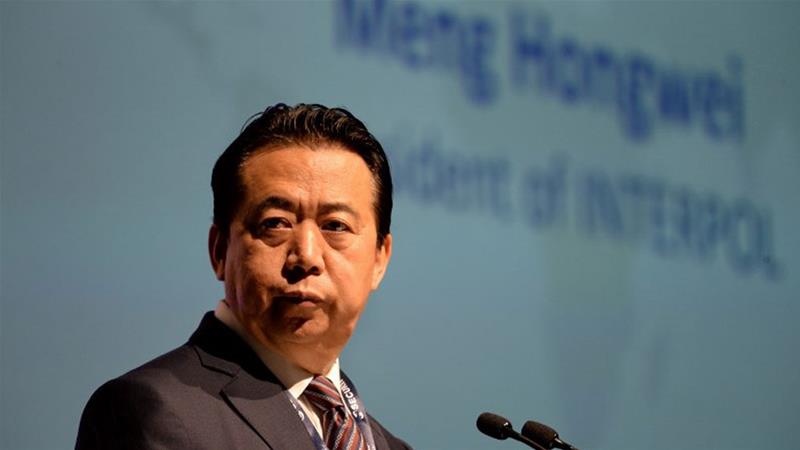 China said on Monday it was investigating former Interpol chief Meng Hongwei for bribery and other violations, days after French authorities said the Chinese official had been reported missing by his wife. On Sunday, Interpol, the France-based global police coordination body, said that Meng had resigned as its president. China said had said on Sunday that Meng, who is also a vice minister for public security in China, was under investigation. On Monday, the Ministry of Public Security specified that the probe was focused on suspected bribery. "The investigation against Meng Hongwei taking bribes and suspected violations of law is very timely, absolutely correct and rather wise," the ministry said in a statement said on its website.
SEE ALSO: Civil Society calls for EACC and DCI to probe FKF
The ministry said it will also investigate and punish people who took bribes along with Meng. "The investigation of Meng Hongwei fully shows there is no privilege and no exception in front of the law, and anyone who violates the law must be severely punished," the ministry said. Officials "should never be allowed to negotiate terms and 'prices' with the Communist Party," the ministry said. Under President Xi Jinping, China has been engaged in a sweeping crackdown on official corruption. France's Interior Ministry said on Friday that Meng's family had not heard from him since Sept. 25, and French authorities said his wife was under police protection after receiving threats.
SEE ALSO: Pray, tell me, why are we like this?
Meng, 64, became president of the global police cooperation agency in late 2016 amid a broader effort by China to secure leadership posts in international organizations, prompting concern at the time from rights groups that Beijing might try to leverage his position to pursue dissidents abroad. Presidents of Interpol are seconded from their national administrations and remain in their home post while representing the international policing body. "The president heads the executive committee which meets on average four times a year and sets the strategic orientation for the organization," an Interpol source said on Monday, when asked if Meng spent most of his time in France or China. "The president by virtue of the fact that he or her retains a national post, by virtue of that you would expect him or her to spend some of their time back home. But there is an office for the Interpol president, there are resources at his or her disposal: office, staff etc.," the Interpol source said. The source declined to say whether it was typical for an Interpol president to bring his family to France, or whether Interpol provided housing for its president.
SEE ALSO: Interview: AIIB offers better access to affordable capital to African members
China's foreign ministry said on Monday that China would continue to provide support for Interpol's work.