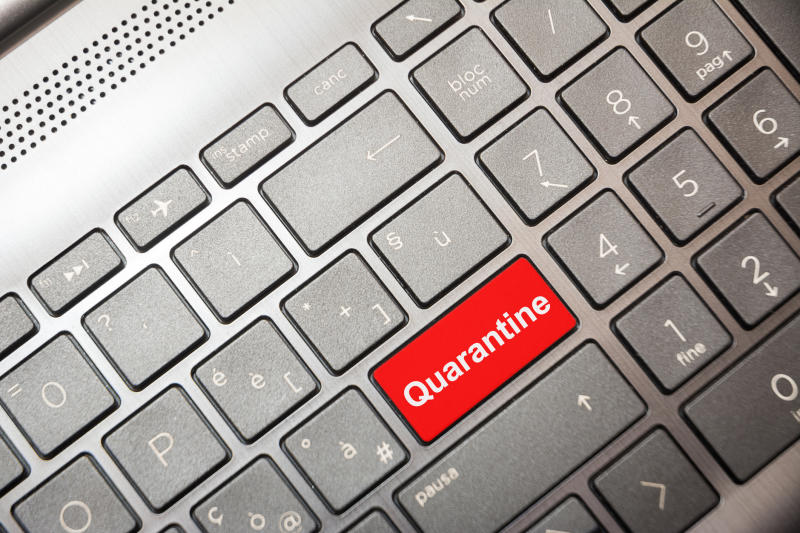 If you are a social media fan, you probably have come across different videos of people juggling a tissue paper or dancing a similar style.
As the world deals with the effects of coronavirus, people have turned to social media to kill boredom after spending endless hours locked in their homes.
Tik Tok, a video-sharing social networking service has made things even more interesting because of its features that make it easy to share videos on other social media platforms.
The challenge which started in Italy among neighbours, has caught on the whole world with celebrities taking the lead. Patton Oswalt, an American stand-up comedian and actor, filmed himself performing and posted the video on Twitter.
"Watching videos from Italy inspired me. Entertainers must offer hope and humour to their neighbours and the whole world in this time of quarantine," he wrote on Twitter.
John Legend and Chris Martin, all part of Global Citizen, took to Instagram to livestream their performances in the campaign dubbed 'Together at Home'. Pink, Keith Urban, Katharine McPhee, and David Foster and Jhene Aiko are also some of the artistes who streamed their performances.
Locally, Sauti Sol had a bad day in office when they took part in the campaign. Their performance did not go as planned with the stream breaking down a number of times. The over 5,000 fans who had tuned in called for another show but the music band canceled yet another online concert they had planned to compensate with yesterday citing rising cases of Covid-19.
Jennifer Garner, Amy Adams and Reese Witherspoon partnered with Save the Children, a charity organisation to read stories for children. After every video posted on their social media sites, they asked their followers to donate to the organisation.
Basketball players LeBron James and Damian Lillard and singers Jennifer Lopez and Ciara put on their dancing shoes and took to the internet. They danced to Wiz Khalifa and Ty Dolla's 'Something New' together with their families. US celebrity website, The Shade Room, shared a video of prisoners taking up the same challenge.
Playing games online has been popular especially among millennials but there is rekindled love in this lockdown period. Several footballers have posted photos of themselves playing games like Warzone and FIFA 20 online. The Spanish football league 'La Liga' held a FIFA 20 tournament that saw players from every team in the division represent their club in the 20-team tournament. Real Madrid's Marco Asensio emerged the winner.
Movies streaming site Netflix hasn't been left behind in garnering new fans during this period. It came up with the 'Netflix watch party' which sees friends in different areas around the world watch the same movie while they catch up by chatting online. Several National Basketball Association players have taken to social media to ask for recommendations on what movie or TV series to watch during this time.
Musician Noel Nderitu saw a money-making opportunity in the ongoing challenge. He streamed a three-hour performance on Friday on Facebook and Instagram in which he played different songs but there was a catch, if you wanted your request played, all he needed was a Sh500 tip.
In a video posted to his social media pages, Nderitu told his fans to request songs from any artiste and if one couldn't afford the Sh500 but wanted to support the cause, they could still send him an amount they were comfortable sending.
Disk Jockeys have not been left behind. DJ IV was the first to stream her performance on social media after the government ordered all entertainment joints to close down. DJ G-Money and DJ Stylez are some of the artistes who took to the internet to entertain fans. DJ G-Money had a live show on Instagram on Thursday night.
From trading home-cooking recipes on Twitter to playing video games online with strangers from all corners of the world, the world has converged online to wither the heat brought about by the virus that spreading day and night.
"I expected my first week of social distancing to feel, well, distant. But I've been more connected than ever. My inboxes are full of invitations to digital events — Zoom art classes, Skype book clubs, Periscope jam sessions. Strangers and subject-matter experts are sharing relevant and timely information about the virus on social media and organising ways to help struggling people and small businesses. On my feeds, trolls are few and far between, and misinformation is quickly being fact-checked," wrote Kevin Roose, a columnist for Business Day and a writer-at-large for The New York Times Magazine.