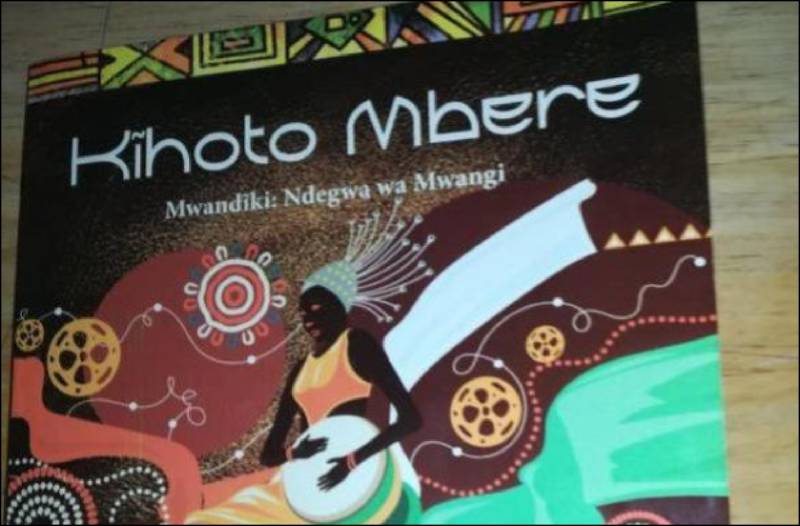 In his book, Decolonising the Mind, Prof Ngugi wa Thiong'o, critiques the use of foreign languages in post-colonial Africa. He examines the practice of imposing the coloniser's languages on the people they have colonised, terming it a tool for disenfranchisement.
Taking cue from the foregoing, publishing in mother tongue is now a growing genre. One of the recent vernacular books in the market is, Kihoto Mbere, a Kikuyu poetry book.
Authored by columnist and communication expert Stephen Ndegwa, the 112-page book has added to the collection of vernacular literature. Notwithstanding the challenges of going it alone, the poet has produced quality work that is appealing to the eye.
The book's front cover consists of full colour graphic mosaic that depicts a celebration of facets of African culture and natural phenomena.
Readers of creative writing and oral literature will find the anthology not only entertaining, but also engaging and enlightening.
The poet has used conversational language in order not to alienate the younger generation, while also maintaining the language's authenticity. The marebetas (poems) are written in a lyrical flow and can be recited as verse. They address a wide range of themes in modern society.
For instance, one poem, Itonga cia maithori (The miserable wealthy), advocates social justice.
He condemns the meanness rampant among rich men, who cannot spare a dime for the poor. Saying all is vanity, he sarcastically tells the rich to continue with their heartlessness, but they will be buried with nothing. Mutingiheera ngi thakame, Kana muthini ndung'u? ya mai?, Ni? getha mutikahare (You cannot even give flies a drop of blood, Or a cup of water to the poor, to avoid being broke).
In another poem, Mariru? (Darling), he pays homage to his lover, in the lines of Psalms 23. Ni?uthondekeire iruga inene, Haria nyarari ciothe ciguuka kanjuha, ?kahaka mutwe maguta (You have prepared a lavish party for me, Where all bevies can seduce me, You anoint my head with oil).
In the poem Mbia mbere (Money first), he discusses society's unbridled love for money, where all human relations have been reduced to material benefits. Gutiri? kindu? turaririria,
Angikorwo nduri?na mathangu, Ma kuihura thithino (We are not discussing anything, If you have no money, To wipe my sweat away).
He also pays tribute to the struggle mothers endure in the poem, Maitu? tiga kurira (Mother don't cry). Muriu, Maya ni? mo magego, Ma ya magacu, moinikangu mena ing'uru, Ni mo magutanukagira meru (Son, These are the teeth, These stained ones, Broken and with gaps, chewed bananas for you).
Kihoto Mbere is available at Prestige and Chania bookshops in Nairobi and Chamken Bookshop in Nyeri town.