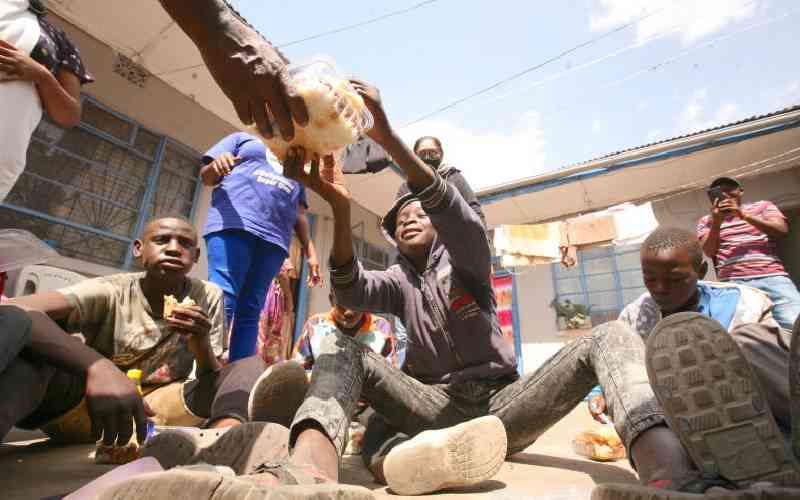 As the world marked the International Day of the African Child, the plight of the young ones and the troubles families undergo to keep them safe and alive dominated the debate.
From health, education and security stakeholders painted stark pictures of the environment children grow up in the various continent.
Alima, for instance, does domestic work in the neighbourhood of South C, Nairobi. To supplement her income, she also collects plastic tins and bottles, which she sells by weight.
This brave mother does it all for her children. Alima has three living children but remembers one who died three years ago at the age of 10 due to lack of medical care.
"One day, she woke up with a headache. She was paralyzed in less than two weeks and couldn't use her legs. Then she convulsed, and I rushed her to hospital, but she died on our way there," Alima narrated.
The rest of her children are in primary school. "The hardest things (to offer) are healthcare, proper meals, and school. Without money, you can't sufficiently care for your children or give them a good education," she said.
In another instance, Mary Mwende recalls her encounter with the plight of the African child.
Mwende narrates that she was once a street child and often goes back to the streets to share a meal with several street children whom she considers family.
Speaking as the world marked the children's day last week, Mwende said the society should be ashamed that children as young as a day old can still be found in the streets, without shelter.
"They are commonly considered dirty, noisy, highly visible, and problem-causing. Many are out to survive because the other alternative is dying," said Mwende.
She said that the survival lifestyle of these street children is perceived as irritating to everyone and embarrassing to politicians.
"It is difficult for most of them to tell their needs and aspirations, as is for any child, especially those scarred by society's negligence. But give them a place to sleep, food, and training and see if the majority will not become the best doctors and handymen," said Mwende.
On the streets, one of the teens said: "I have always aspired to be a pilot, but I've never been into a plane," said Trevor, a nine-year-old boy.
Mwende said Trevor was abandoned by his alcoholic mother, and plans are underway to take him to his grandmother's home in Murang'a if he can remember the directions.
He is one of the kids with whom Mwende shares bread and milk. "I think I'll be a teacher," he said.
As the world took time to reflect on the African child the stories of Mwende and Alima give a glimpse at the issues that the society must confront for the young ones.
Yet, year after year, the challenges of a typical African child faces still remain with avoidable obstructions towards attaining quality education, health, and nutrition.
This year's Day of the African Child was commemorated under the theme, "Eliminating Harmful Practices Affecting Children: Progress on Policy and Practices since 2013."
The day of the African Child was brought forth 40 years ago, on June 16, 1976, when thousands of black South African school children left their schools in Soweto and marched en masse to the centre of the township.
It was a peaceful protest, but police reacted by unleashing dogs on and firing live bullets at the children, injuring and maiming a thousand and killing hundreds.
The key goals of the march were among others, to speak against the discrimination they suffered at school and to pressure the South African government to improve their highly under-resourced schools.
Sadly, in Kenya, there is no denying that this most important resource-the young- continues to bear the harshest brunt of social, cultural, and political challenges ailing the nation.
The overriding thread during the celebrations was that children in Kenya continue to suffer the effects of harmful practices despite the existence of laws and policies that safeguard their rights and welfare.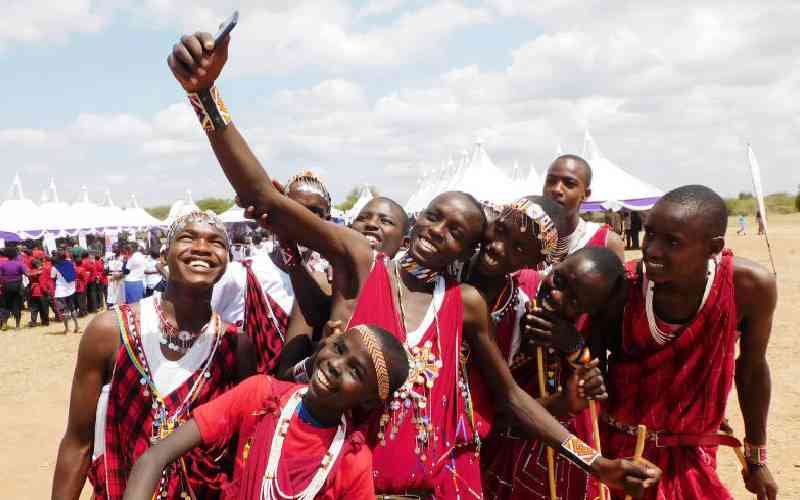 FGM
Public Service, Gender, Senior Citizens Affairs and Special Programmes Cabinet Secretary Prof Margaret Kobia, noted that Female Genital Mutilation (FGM), child marriages and child beading are among harmful cultural practices that are still prevalent in Kenya.
Speaking in Elangata Wuas Kajiado County during the celebrations, Kobia revealed that despite the steady decline of FGM and child marriages nationally, the prevalence still remains high in some communities.
Chief Justice Martha Koome emphasized that the Judiciary was committed to ensuring that children are protected from harmful practices and their rights upheld.
"The Judiciary is committed to interpreting the law to root out these harmful practices. This commitment was demonstrated in March 2021 when the High Court upheld the constitutionality of the prohibition of the FGM Act 2011 that ensures girls are not at risk of their human rights violation" said Koome.
African parents still have every right to worry about their children's healthcare, diet, and school, as an investment.
Underfed and malnourished children experience stunted growth, low weight, milestone delays, and impaired learning abilities. Kenya, and Africa in general, still confront these challenges, several years down the line.
"We must change how we address malnutrition. The biggest contributor to economic growth is not physical infrastructure but brainpower, what I refer to as grey matter infrastructure," said the African Development Bank President Akinwumi Adesina at a 2019 conference by The African Union Commission.
"While it's obvious that a port and a road can contribute to improved trade and economic growth, it is often not recognized that poor nutrition shrinks the size of the brain, impacting the current and future economic growth of nations," Adesina said.
Back at home, various stakeholders also expressed their minds on the fate of African child.
Benjamin Kinyua, Garissa Township Sub County Children Officer, said: "The Kenyan government has the responsibility to transform the agricultural sector to make sure they can afford a good diet as well as accelerate access to clean water and sanitation if children will grow, learn and unravel their full potential."
Kinyua said children are psychologically affected when their parents' divorce or separate.
"In other cases, children are neglected as their mothers leave them for other marriages. there must be a framework to ensure that these children are taken care of in a good environment to enable them to grow to achieve their potential," said Kinyua.
In Narok, Resident Magistrate Adelaide Shisanda warned residents against the Female Genital Mutilation (FGM) practice that has led to a reduced number of girls attending school.
"As the Judiciary, we are committed to ensuring that child justice prevails. We will not relent in this fight, especially regarding FGM and early marriages. We know what this does to our children. We have had so many cases, and they really affect these children. Ultimately, they are unable to continue with their education," said Shisanda.
The magistrate called upon local leaders to join in the fight against FGM and report any abuse committed toward children to relevant authorities.
Shisanda regretted that a few of the girls rescued from FGM had undergone so much trauma, and getting them back on track to their educational path was challenging but was worth trying.
At the coast, officials from the Wildlife Campus said that most children in Malindi were affected by environmental degradation and were at risk of infectious diseases posed by the poorly managed Malindi dumpsite.
Felix Charo, one of the officials, encouraged proper waste disposal and conservation of the environment by planting trees to reverse the trend.
In Nyeri, Violence in marriages was cited as one of the major stumbling blocks for children's rights.
All around the country, the child continues to stumble into avoidable barriers that hamper their development into the dependable, enterprising individuals this country desperately needs.
Society is well aware of the impediments and efforts required to improve the African child's situation.