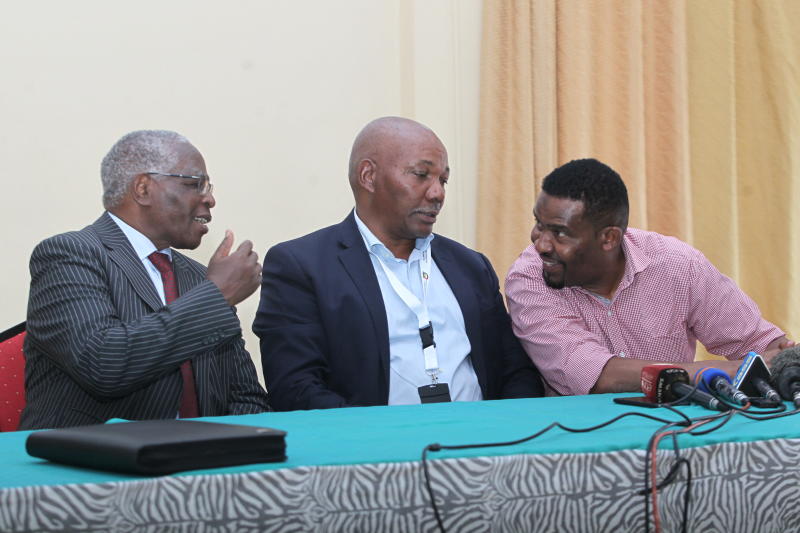 Sports Cabinet Secretary Amina Mohamed on Saturday extended the mandate of Football Kenya Federation Transition Committee by two months.
This is following the expiry of the initial term that ended on June 14 earlier this week.
The CS confirmed that the Transition Committee will be in place for two months effective June 16, 2022 and will be assisted in the execution of their mandate by a seven-member Secretariat.
In the changes Gazzeted by Amina, Retired Judge Aaron Ringera has been replaced by Retired General Maurice Oyugi as the new chairman.
Former Kenya Rugby Union chairman Mwangi Muthee is the new Deputy Chairman in the other change taking the position of the elevated Oyugi who used to deputize Ringera.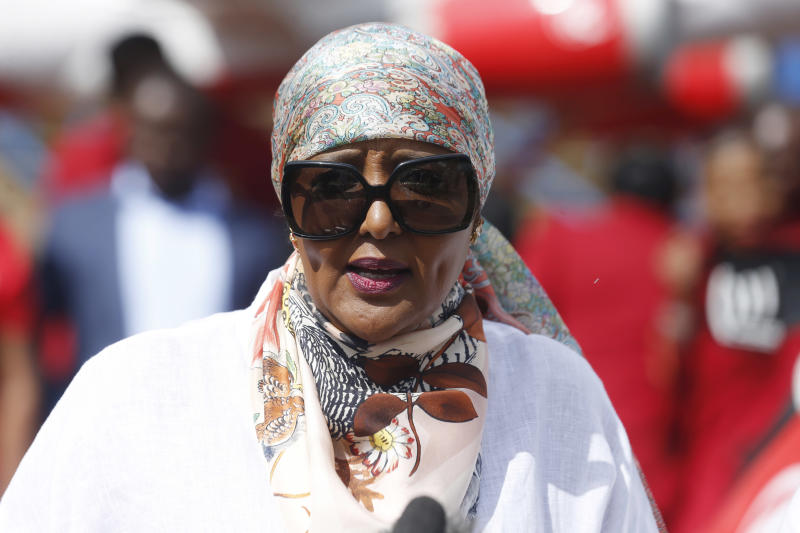 Muthee previously served as a member of the other committees.
Other members of the committee and its secretariat remain the same.
"In exercise of the powers conferred by section 54 (1) of the Sports Act, 2013, the Cabinet Secretary for Sports, Culture and Heritage appoints the Football Kenya Federation Transition Committee comprising the following persons: Maurice Oyugi – Chairperson, Mwangi Muthee – Vice Chairperson, Ali Amour, Bobby Ogolla, Neddy Atieno, Ceasar Handa, Hassan Haji, J. J. Masiga (Dr.), Michael Muchemi, Rachael Kamweru, Anthony Isayi."
"Secretariat of the Transition Committee: Lindah Oguttu – Head of the Secretariat, Lorine Nerea – Secretary, Edward Rombo – Joint Secretary, Robin Toskin, Rashid Shedu, Maxwell Wasike," the notice read.
The members include Ali Amour, Bobby Ogolla, former Harambee Starlets captain Neddy Atieno, Caesar Handa, Hassan Haji, Dr J.J Masiga, Michael Muchemi, Racheal Kamweru and Anthony Isayi.
Journalist Linda Oguttu will continue heading the secretariat with Lorine Nerea and former Kenya Rugby player Edward Rombo as the Secretaries. Journalist Robin Toskin, coach Rishadi Shedu and Maxwell Wasike also form part of the secretariat.