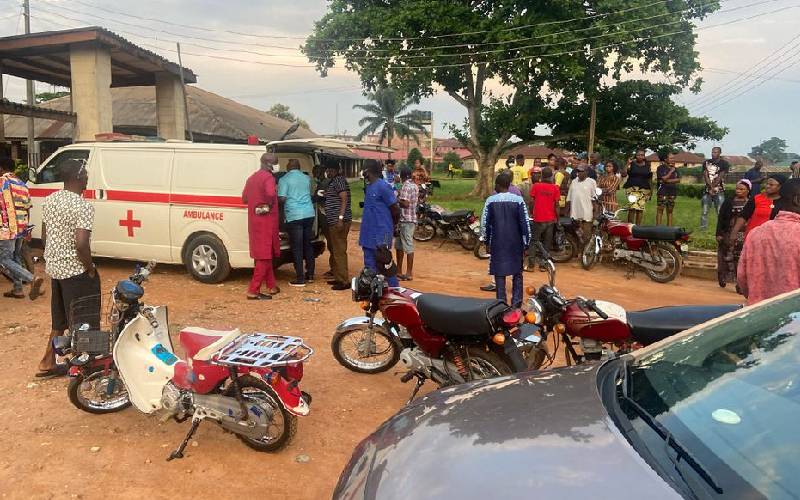 The killing of worshippers in St Francis Catholic Church in Owo City, Southwestern Nigeria, last week was yet another manifestation that religious fundamentalism is alive and sustained by people with evil hearts. Reportedly, 50 people were killed. The figure was just an estimate as reports indicated more may have been killed.
As a foreigner, I do not claim to know much of the causes for the killing of innocent people expressing their faith in God through a right to worship as enshrined in the Human Rights declarations to which Nigeria is a member. However, the basic fact that the killers never come out to say who they are and what they are after is enough proof that the heinous acts target Christians.
In the Northern part of Nigeria, Boko Haram owns up to some of the attacks targeting Christians. Religious freedoms notwithstanding, fundamentalism has away to unreasonably justify taking away lives of people. Only last month a Christian girl, Deborah Yakubu, was stoned to death for "blasphemy." The act was condemned in the country.
It is not the first time that Christians have been targeted in Nigeria. In the past year, there have been attacks on faithful gathered to praise their God. Online analysis of Christians dying in Nigeria for their faith shows a worrying trend in which, in average, a Christian is killed every day. More authoritative sources indicate that a majority of Christians killed anywhere in the world today are in Nigeria.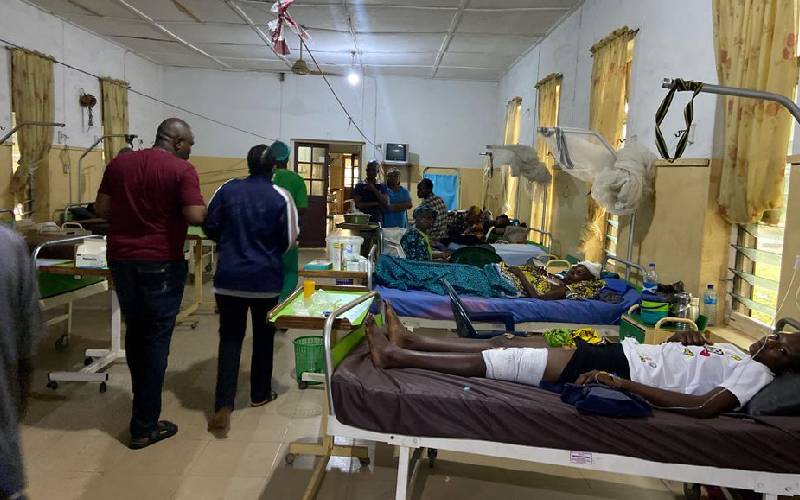 A common strategy used against Christians in Nigeria is kidnapping. Many of us would remember the Boko Haram kidnap of 200 Chibok girls. The world rallied itself in condemning the kidnap. Even though it took years to save some of the girls, the global initiative showed its human heart towards the innocent girls.
In spite of the many attempts by the Nigerian government to assure the worshippers of security, these repeated acts of brutality remain a threat to Christians feeling safe to gather and worship. I have no doubt the Nigerian government is committed to security for all. I know in our own country, Kenya, how similar brutal acts have targeted Christians but thankfully our government has gone out of its way to minimise such heartless behaviour mounted by terror groups.
The world should turn its interest to support the Nigerian government locate and dismantle the organised groups responsible for killing of worshippers. While the Nigerian government is doing its best, the kind of continuous killings we are seeing in the news media cannot be left to Nigerians only. The deadly groups might be inspiring similar attacks in other countries.
It will be remembered that in November 2018 Fr Cosmas Omboto Ondari, a Kenyan Mill Hill Missionary, was killed in Cameroon by similar heartless individuals.
Religious radicalisation is a deadly phenomenon that requires prayers for conversion from everyone who values life, as requested by the Catholic Diocese of Ondo where the attack happened. It is difficult to dialogue with someone who kills, who does not openly make his or her claim and who desires conquest through shedding of blood. Dialogue is important and should be pursued. However, where lives must be saved the groups responsible for the horrendous acts should face justice through any legitimate intervention.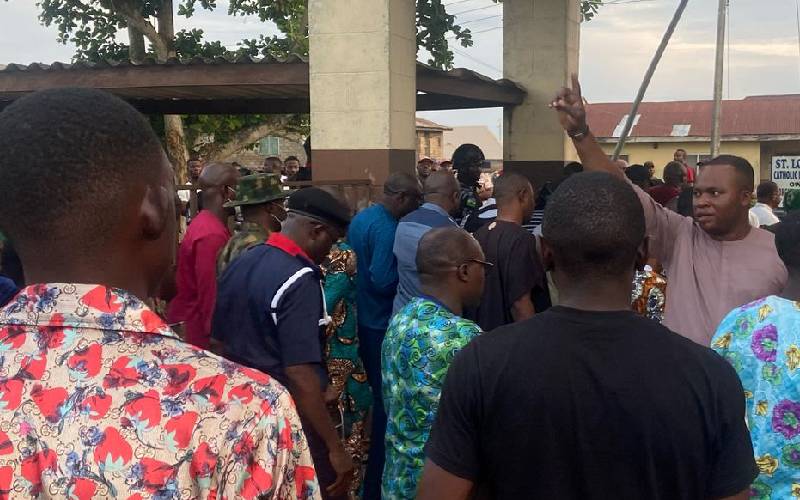 The interreligious and ecumenical group of networks should support the Nigerian government in promoting the freedom of faith practice without fear or favour. These networks are well established globally. They have the expertise necessary to combat this evil.
The strength of these groups is their ability to bring together religious leaders from all faiths. Given support, they can put pressure on fundamentalists to realise that legitimate claims, if at all, are achieved through many accessible local and global forums. Killing innocent people is not an option even within the "just war theory."
With the advanced technology now available, the international community should come strong on fundamentalists to protect lives and human rights anywhere in the world.
-Dr Mokua is Executive Director, Loyola Centre for Media and Communication.