​​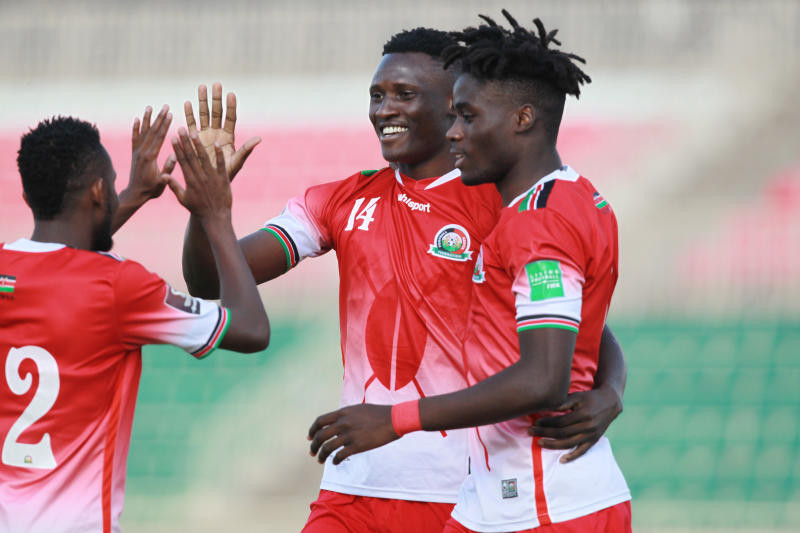 Those who watched Michael Olunga or George Odhiambo 'Blackberry' play- likened them to the highlanders and national team icons, JJ Masiga, John Busolo, George Odembo, Austine Oduor, Ambrose Ayoyi, Sammy Onyango ''Jogoo'', Davis Oyiela, Charles Otieno, George Onyango Fundi, Peter Dawo, Wilberforce Mulamba, Mickey Weche, James Nandwa, David Odhiambo, Whycliffee Anyangu, David Ochieng, Hassan Juma, and Bobby Ogolla.
Other Harambee Stars contemporaries included Elijah Onsika, Mike Okoth, Richard Otambo, Salim Mabruk, the late Henry Nyandoro, Vincent Abuga and Vincent Kwarula among others.
Among Kenya football lovers, the mention of these soccer heroes' names evoke memories of the country's dream team that almost qualified for the World Cup under the tutelage of German Coach Reinhard Fabisch.
The dream team as it was affectionately known, composed of majority players from AFC Leopards, Gor Mahia and MOTCOM had the passion and were blessed to have talents itching to play for the country.
This overshadowed the football intrigues that were plagued by the management circus and ails the game to date; one can argue that the Stars of the 70s, 80s and early 90s had the pedigree any team after them could only dream of.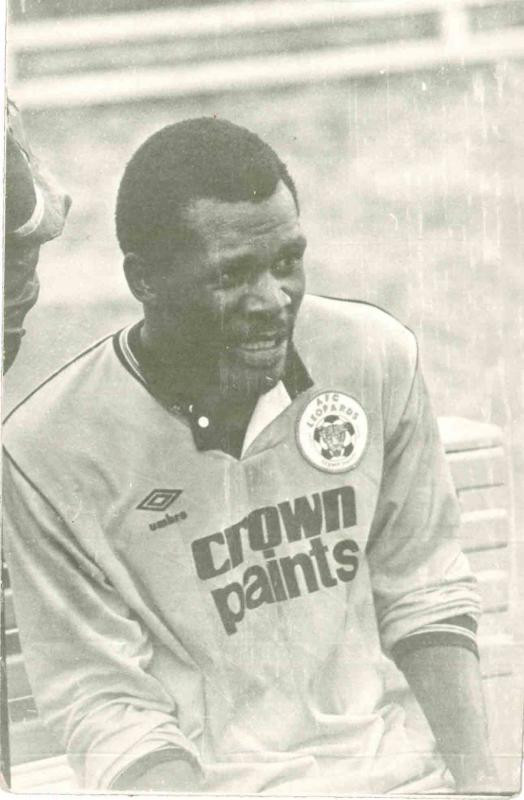 From the rubble, where at ANC 1984, when home boys tied the Green Eagles of Nigeria 2-2, the national team rose to stardom.
Kenya had just finished losing 7-1 aggregate to Egypt in an Olympic qualifier.
This is when the German tactician assembled his arsenal team that made a surprise in 1987 outings composed of great players whose story is like a fairy tale.
Never has the Kenya National team assembled such an efficient machine as the team that was put together by former coach Reinhard Fabisch.
It was during this golden age that Kenya established herself as a regional and continental force, days long gone and can be remembered by nostalgia, especially for older local football fans.
Kenya started their campaign against Tunisia where the coach brought Mickey Weche in the midfield instead of his usual defence. Weche would shift from full-back to central defence in many international matches.
Ambrose Ayoyi earned his name 'Golden boy' when he scored a winning goal against Tunisia on 1st August, 1987.
In the second match, Kenya came up against the mighty Indomitable Lions of Cameroon two days after the Tunisia clash. This is the same squad that had won the Africa nations cup 3 years earlier in glorious fashion and almost won again 2 years later.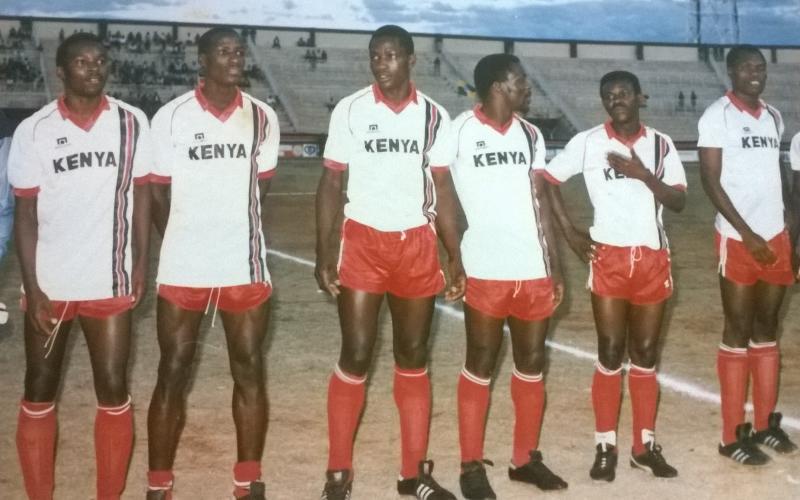 He would coordinate well with the captain Austin Oduor "Makamu in central defence and David Odhiambo and Charles Otieno in midfield along with Mulamba and George Onyango "Fundi'', Sammy Onyango and Ambrose Ayoyi. David Odhiambo (Re-Union), Abbas Magongo, Jeffer Mwidau, Tobias Ocholla 'Juakali' played a pivotal role in Fabisch's mid lineup.
George Onyango 'Fundi', the word 'Fundi' loosely translates to technician and Onyango was surely more than that when it came to midfield.
He was a schemer and even scored 33 goals for his club Gor Mahia that season. He played for the national team from 1987 to 1990.
George Odembo Nyangi was the mastermind of passes in Harambee stars midfield in the 80 and early 90s and Peter 'Omuga' Dawo-who was also the undisputed striker of his generation.
He had an electric speed and any corner ball he could respond with a heroic head converting them to goals.
Micky Weche Makuku 'Double clutch' aka T9, (AFC) Weche was pretty tough when attacking and as a result, he was likened to Tanzania's dog breed which can bite and kill.
He went on to be Kenya's captain at the 1992 African Cup of Nations in Senegal where he scored Kenya's solitary goal in the tournament against Nigeria.
Other stars who shined their way to glory include AFC' Leopard's Josephat 'controller' Murila, Mike Amwayi, Dan Musuku, (Gor) John Okello Zangi, (KTM) Nahashon Mahila, Oluoch Kanindo, (Scarlet) Swaleh Ochieng Oswayo, Washington Muhanji, (Transcom)David Akoi, (Volcano) Gabriel Olang, (MOTCOM) Denis Munyendo, (Bandari), and (Kenya Breweries), Hussein Kheri 'capi Douglas Mutua.
Even during the tenure of Kenya's Elijah Lidonde (1967), Jonathan Niva (1972), Marshall Mulwa (1980-83), Stephen Yongo (1979), England- Ray Bachelor's reign (1961), Jack Gibbons (1966), Ray Wood (1975), Germany's Eckhand Krautzun (1971), Bernhard Zgoll (1984), Poland's Grzegorz Polakow (1979) couldn't match to the team.