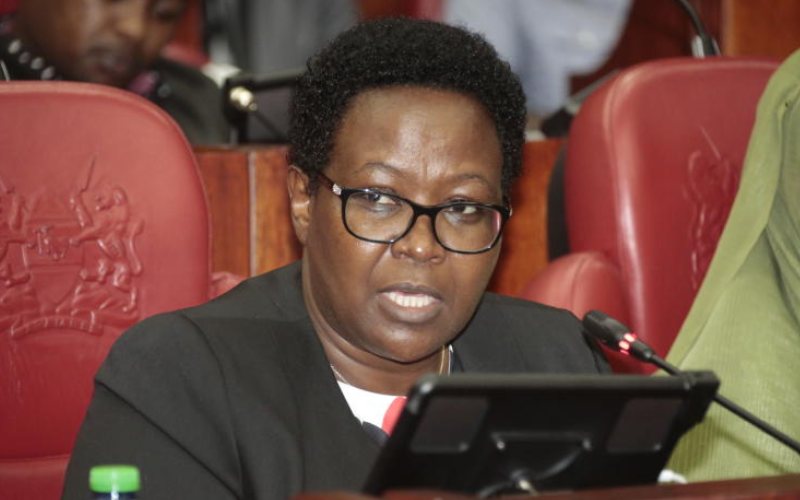 After three years of investigations, two police officers can now breathe easy after the Independent Policing Oversight Authority (Ipoa) cleared them of murder.
The two officers, whose identities were not given, had been charged with shooting and injuring Daudi Huka Galgalo and Barak Edin Halakhe on April 15, 2019, at Madagoya in Isiolo County.
Huka and Edin were suspected of ferrying drugs on a motorbike along the Merti-Malkanda-Barmbate Road when they bumped into the officers.
The duo, however, resisted arrest and attempted to flee, prompting the officers to fire at them. According to Ipoa, one of the riders confessed that each of them was carrying 85 kilogrammes of bhang, having purchased the consignment from a dealer in Moyale.
"Ipoa investigators further examined police reports, which indicated that acting on intelligence, the officers had left their station at Merti with the aim of arresting suspects who were transporting bhang, which was recovered in 36 bales," read a statement by Ipoa chairperson Anne Makori (pictured).
Further, the suspects told Ipoa investigators that they sped past the police vehicle after they heard gunshots and Edin was shot on the back while a bullet hit Huka on the leg, causing a fracture.
They were taken to Barmbate dispensary before being transferred to Isiolo County Hospital. Edin was later referred to Meru County Hospital due to the severe nature of his injuries.
He was discharged after two weeks and placed in custody at Isiolo Police Station. The two were later charged at the Magistrate's Court in Isiolo with trafficking bhang. They denied the charges.
"After six months of trial, Chief Magistrate SM Mungai found Edin guilty of the offence and sentenced him to 15 years in prison with an alternative fine of five million shillings, but the jail term was reduced to six years on appeal," said Ms Makori.
The authority said the officers were justified to shoot with an aim of immobilising the escaping suspects.
Although Ipoa wrote to the Office of the Director of Public Prosecutions (ODPP) recommending the officers to be cleared, Ms Makori said the ODPP may consent to their recommendations or give other directions on the mater.
"The case file containing the circumstances surrounding the shooting, findings and the recommendations, as well as other pieces of evidence, would be forwarded to the ODPP, for an independent review."