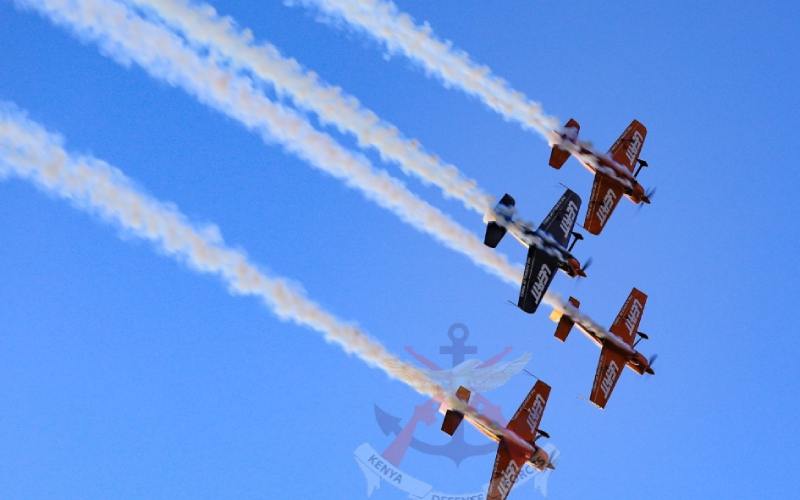 The Kenya Civil Aviation Authority (KCAA) has announced a temporary closure of Wilson Airport airspace on Saturday, May 28.
In a statement on Wednesday, Kenya Airports Authority (KAA) attributed the closure to the upcoming Kenya Defence Force Museum Air Show Festival.
"Passengers scheduled to travel on Saturday through Wilson Airport are advised to check with their respective airlines for flight status updates," the KAA statement read in part.
The Show Festival is bringing together KDF and the Aero Club and will be held at the Uhuru Gardens on Lang'ata Road.
The Kenya Air Force will display both military and civilian aerobatic capabilities aimed at engaging and entertaining the public as the Kenya Wildlife Services perform and showcase their anti-poaching drills.
"You are all invited to witness this spectacular show of scintillating aerobatics by Kenya Air Force jets and extreme manoeuvres by a variety of helicopters in their inventory," KDF said on Tuesday
The event precedes the Madaraka Day celebration which is expected to be held at the newly renovated Uhuru Gardens on June 1.