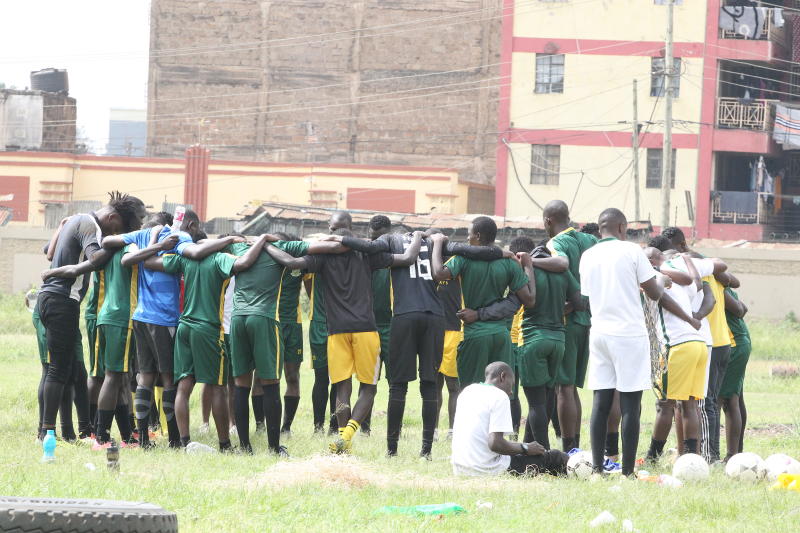 Mathare United will be relegated from the FKF Premier League after failing to honour their third consecutive match on Friday.
The Slum Boys who have been struggling since the begging of the 2021-2022 season failed to show up against Sofapaka at Kasarani Annex.
"Our match against Mathare United did not take place after our opponents failed to turn up for the match. Subsequently, we have been awarded two goals and three points," Sofapaka posted on their social media accounts.
According to the Football Kenya Federation (FKF) rules, a team faces automatic relegation to the lower leagues if it fails to honour three matches.
They also did not feature in previous fixtures against Bandari FC and Ulinzi Stars last weekend.
Two weeks ago, club chairman Bob Munro announced they were under pressing financial troubles that made them unable to prepare for league fixtures.
Mathare issued a statement before their match against Bandari last month that they will not be able to honour the fixture due to lack of funds.
"Our financial situation is the result of an escalating series of external factors over the last few years which kept reducing the revenue and/or raising the costs for all our top clubs."
"Those cumulative and financially destabilizing external factors included: - the FKF forced expansion of the Kenyan Premier League (KPL) in February 2017," read part of Mathare United statement.
Aaccording to the league's rule 3.1.7, a club failing to turn up for any league or competition match shall submit a written explanation to the FKF Leagues and Competition within 48-hours from the date of the match.
If such an explanation is not accepted, the defaulting club shall be fined by the committee and shall dock points and goals.
The rules continue to state that any club in a league format that does not turn up for three fixtures in a season and their explanation is not accepted in all the three incidences to the committee, will be suspended for the rest of the season, will be relegated to a lower league for the next season and may face other disciplinary action.
Is this the end of Mathare United's story in FKF Premier League?
All is left for the Caretaker Committee to issue an official statement regarding the matter.