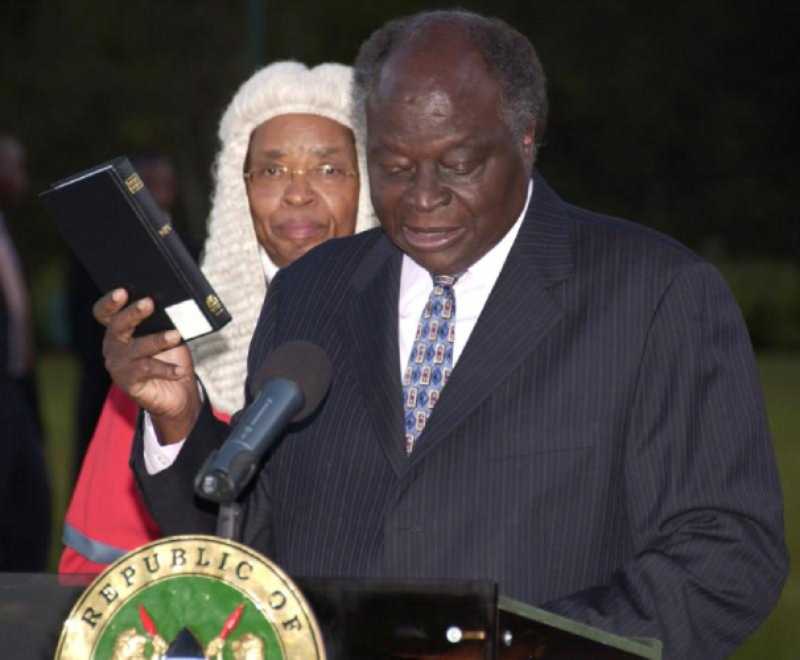 Emilio Mwai Kibaki, Kenya's avowed economic redeemer and gentle giant of politics takes a final bow before the city where he started his political career.
For 50 years, Kibaki, a seemingly reluctant politician but a fine manager of repute, bestrode the country like a colossus, making slow but significant strides until his crowning moment in 2002 when he became Kenya's third President.
In Donholm in Nairobi's Eastlands, he made his first stab in politics before taking a strategic move to rural Othaya in Nyeri. But as many analysts pointed out in the last one week, Kibaki was cut out for bigger roles from his childhood.
The big city was going to be his playground; and playground indeed it was for it was here where he staged his comeback, and redefined his place in history. Dropped as Vice President, and swimming against strong political currents, he crossed to the opposition, lost the presidential poll twice before the 2002 moment that placed him at the apex of the country's political leadership.
For 10 years, he tried his skills at making Kenya great, failed in 2007 but picked up his pieces to redefine a brand new Kenya, complete with a new Constitution, new ethos and new values. Loved and loathed in equal measure, Kibaki made a dignified and quiet exit from politics in 2013.
Loved and hated
Today, the city that jeered and cheered him in equal measure gathers to bid him a farewell as he recedes to repose at his Othaya rural home. His successor, President Uhuru Kenyatta leads dignitaries and the nation in paying tribute to a man whose moves made permanent imprints on the country.
At exactly 9am, the body of the fallen President will depart his former address - State House - atop a ceremonial gun carriage, for the last time. President Kenyatta will receive the military convoy at Nyayo Stadium, the very venue Kibaki made a final and convincing pitch for his presidency in December 2002.
South Africa's Cyril Ramaphosa, the man who made a failed bid to mediate Kenya's post-election violence crisis, will be among the world leaders at the farewell. South Sudan's Salva Kiir Mayardit, and Ethiopia's Sahle-Work Zewde will also be in attendance as will be host leaders and government delegations.
For a moment, Kibaki will unite a warring political class. Former Prime Minister Raila Odinga, the man with whom they fought over power in 2007 cut short his US trip to be in attendance today. Deputy President William Ruto who has fallen out with President Kenyatta, will also be in attendance as will be the other leaders.
The mass for the fallen president will be conducted by the Catholic Church in the event that bigs at 8am and handled by the military. Archbishop Philip Anyolo and Bishop Martin Kivuva, the two men of cloth who presided over countless masses during his reign, will be leading.
Final ceremony
And then early Saturday morning, Kibaki's remains will leave the city he called home, through his legacy project, Thika Super Highway, to head back to Othaya for the final ceremony and interment.
Yesterday, Esther Waitherero, 107, Kibaki's sister and the only surviving sibling said she will greatly miss her remaining relation of that generation. Speaking on the death of her younger brother, Kibaki elder sister was distraught.
In an interview with The Standard at her home in Gatuya-ini yesterday, Waitherero said she was close and dear to her brother.
"I now feel orphaned having lost my two sisters and five brothers. People may not know but I can tell you the death of my brother affected me very much. I felt bad to know I will not see or hear of him again," she said.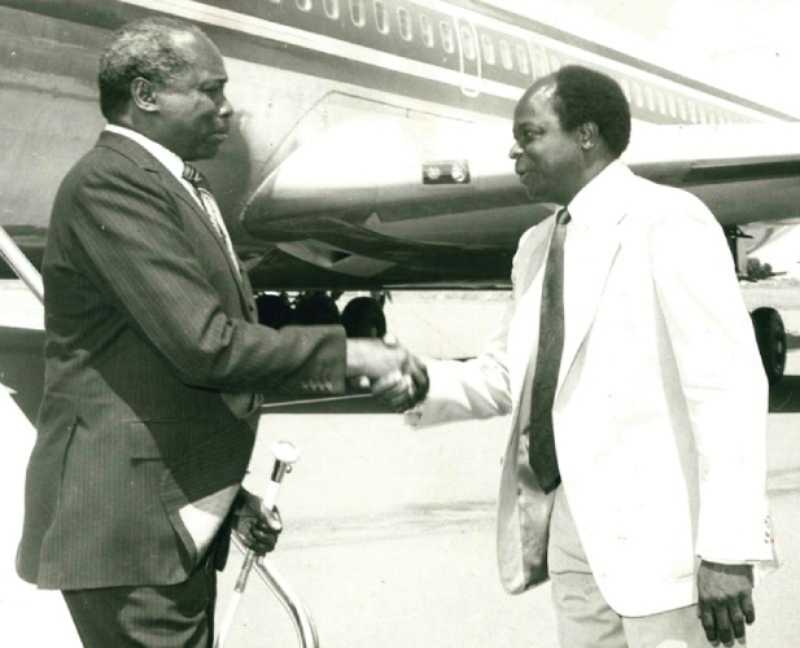 Waitherero said she has never known peace since the day her son Tony Githinji told her Kibaki had passed on.
"When I received the news that Mwai had passed on, I lost control of my faculties. I loved him and I felt like everything I had was taken away. Life has really changed for me," she added.
Despite her advanced age, Waitherero said she was determined to bid farewell to her youngest brother.
"I would have wanted to see him before he went but God took him away. Am only trying to be strong but emotionally I feel weak. May his soul rest in eternal peace," she added.
Waitherero struck a good sense of humour and memory and was alert all through. For instance, she said the proper reference to the late former president is Mwai, not Kibaki.
"Kibaki was our father, that young man who passed on is Mwai. He was a genius although I am much older than him, his wisdom and knowledge saw him being elected MP for so many years before being elected President," Waitherero said.
She said Kibaki made his family and the village proud.
"I carried him on my back and took him to school. I'm always glad and proud to be associated with him. He has also put the name of our late father Kibaki Githinji on the global map," Waitherero added. At Othaya Approved School ground where Waitherero hopes to be tomorrow, Kibaki will take his final bow before the world. These are the same grounds littered in his many victories, but also his tears.
It was here that his historic homecoming after securing the presidency was staged, shattering the myth that power would never cross River Chania. It was also here where he bid farewell to his beloved wife of many years, Lucy Kibaki.
A man given to less drama but much reflection, a great light and inspiration to many, will depart from there.