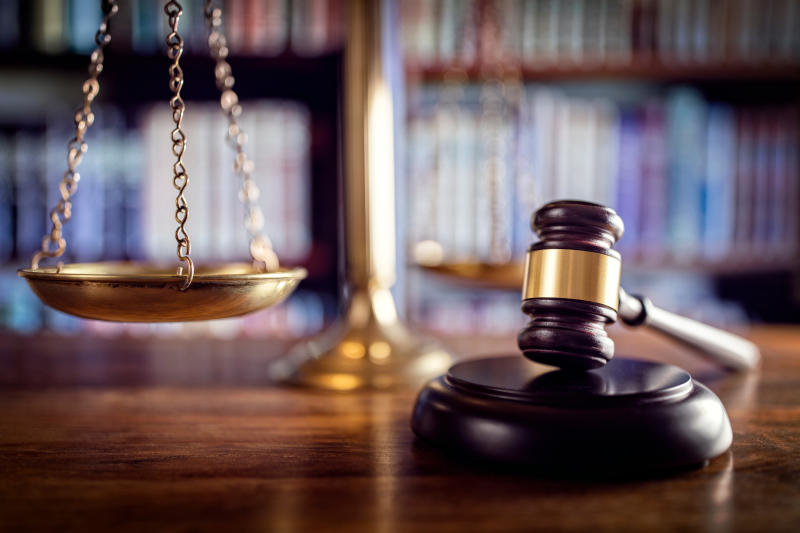 A junior officer in the Ministry of Environment and Forestry has been accused of stealing million of shillings.
Samuel Njoroge Kariuki, a finance officer, is said to have siphoned Sh79.7 million between January 2018 and March this year.
The Ethics and Anti-Corruption Commission (EACC) has now obtained an order freezing Kariuki's account at the Equity Bank.
According to the commission, Kariuki, whose monthly salary is Sh31,000, had been receiving deposits of large sums of money from the ministry.
"On March 29, the commission obtained warrants to investigate the said Equity Bank account, which revealed he had a balance of Sh22,467,999. Our preliminary findings indicate that the credits into his bank account are disproportionate to his known legitimate sources of income," said EACC lawyer Olga Ochola.
EACC says Kariuki received Sh4 million, which he indicated in the imprest from the ministry account as money used for buying snacks.
On June 30 last year, the agency says the IFMIS transaction from the ministry indicated that Kariuki applied for Sh6.5 million imprest, which again ended up in his personal account.
"Investigations further revealed that between February 2021 and April 2022, millions of public funds from the ministry designated as purchase of snacks were irregularly acquired and spent with some being deposited in his account," says investigator Juliet Kavala in her affidavit.
After considering Kariuki's salary and credits into his bank accounts, the agency believes the money is proceeds of corruption.
EACC claims the officer used some of the money to buy properties given that by the time they started investigation, only Sh22.5 million was in the account.
Justice Daniel Ogembo ruled that the orders remain in force for six months.
"An order is hereby issued prohibiting Kariuki or his agents from withdrawing, transferring, disposing or in way dealing with the money in his stated account for a period of six months to enable the commission complete investigations and institute recovery proceedings," said Justice Ogembo.