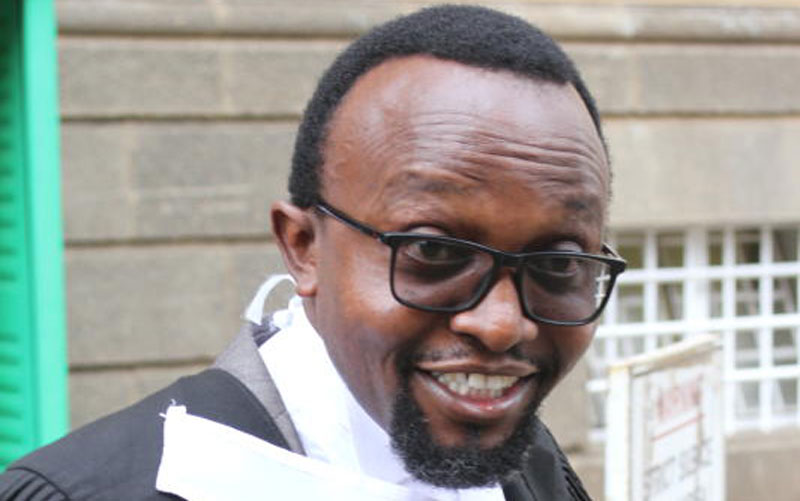 Deputy President William Ruto's United Democratic Alliance (UDA) may be forced to conduct fresh nominations after the process is challenged in court.
Five individuals have moved to the High Court seeking to quash the entire party primaries across 36 counties conducted on April 1, claiming the party used wrong register. They argue that the party did not have its own register and relied on a fake one from the Independent Electoral and Boundaries Commission (IEBC).
Through lawyer Ndegwa Njiru, the petitioners claim that they were allowed to participate in the UDA party nominations despite not being members of the party. They say that the entire primaries contravened provision of the Political Parties Act which mandate each party to have its own register.
"UDA party nominations failed to comply with Political Parties Act which requires each party to have a register of its members to participate in party primary. What we witnessed was poaching of members of other parties who were allowed to vote despite not being members of UDA," said Njiru.
The five petitioners are Kennedy Gachenge, Francis Mwangi, Stanley Wanjiku, Peter Mwangi and Edgar Enonda. Mr Njiru argued that under the Political Parties Act, UDA was supposed to submit a list of its registered members to IEBC by April 9 and use the same register for party primaries. He argued that despite the provisions allowed many voters who are registered as Jubilee Party members to participate in the party primaries which have resulted in nomination of candidates who do not have support of real UDA party members.
"The petitioners are registered members of Jubilee Party but were allowed to participate in the UDA primaries after they were identified using the IEBC registrar. This was contrary to provisions that party primaries are done using the party membership register," said Njiru.
According to the lawyer, Jubilee Party is not in any coalition agreement with UDA and allowing its members to elect candidates for another party was illegal, null and void. Njiru told the court that on nomination, UDA failed to provide its officials with the mandatory members' registrar in the various polling stations and without approval from the Registrar of Political Parties.
The petitioners are also accusing the Registrar of Political Parties of allowing UDA to use the IEBC registrar for its elections instead of enforcing the law to ensure on genuine party members took part in the exercise.
"In the end, the voters who are members of the UDA party were denied their rights to elect a candidate of their choice since the party allowed everyone who appears in the IEBC register to vote instead of using their own register," said Njiru.
The petitioners want a court declaration that the UDA nominations violated the legitimate expectation of voters and that the nominations were done in total contravention of the constitution and must be revoked.