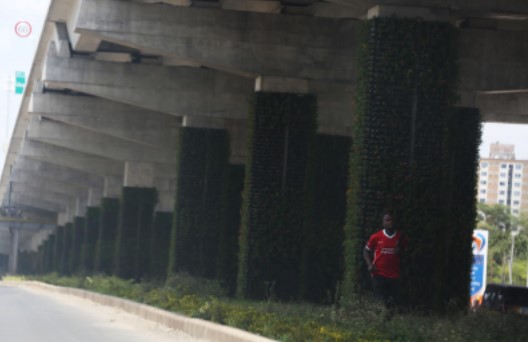 The Kenya National Highways Authority (KeNHA) has clarified that the drainage system on the Nairobi Expressway is being fixed.
This comes on the back of repeated complaints by motorists who regularly use Mombasa Road.
During the rainy season, floods on the Expressway are channeled to pipes that hang over the road below. The water splashes on motorists' windscreens, especially those driving on the rightmost lane.
Motorists fear that should the floodwater fall on the windscreen at extremely high pressure, it could cause damage to their vehicles.
Research shows high-pressure water can damage a vehicles' windscreen through pitting.
Pitting occurs whenever particles and debris from the outside make impact with the surface of the glass. This can lead to a windshield replacement or repair. It could cost one a minimum of Sh12,000 to replace a car windscreen.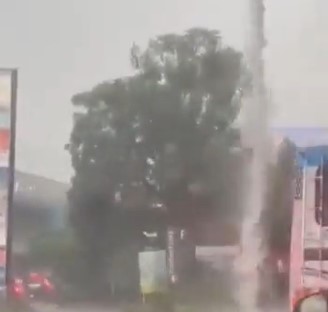 KeNHA says it's aware of motorists' concerns and has embarked on proper drainage channelling.
"The contractor is working to ensure that the drainage, among other features of the Nairobi Expressway, are finalised and fixed in a safe manner for all motorists," KeNHA said in a statement on Monday, April 18.
KeNHA also said that the rainwater will be harvested and properly channelled to designated drainage lines.
According to the Authority, the water will be funneled through trimmed-down pipes, gutted downwards along the pier caps, and finally to U-drains.
"The contractor has deployed extra work teams and equipment to focus on all outstanding works, including the drainage system – targeting completion before the rains result into peak flows," KeNHA said.
The construction of the Sh88 billion expressway has added more pain to motorists in recent months, especially during the rainy season.
Motorists usually have a hard time driving in flooded sections of the road, especially between Uhuru Highway and City Cabanas.