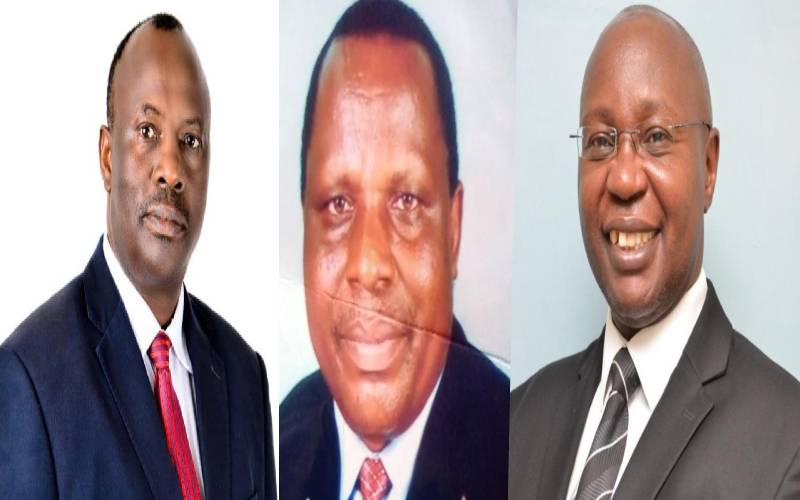 Two former North Mugirango MPs are seeking to reclaim the parliamentary seat they lost amid a congested duel that might be determined by clan dynamics.
Wilfred Ombui, who was MP between 2007 and 2013, and Charles Geni Makuti who replaced him, have launched their bids for the seat, which has attracted 15 contenders.
Ombui won against Godfrey Masanya of Ford People on a Kanu ticket when it was the expansive North Mugirango Borabu constituency while Geni, who was riding on an ODM ticket, became the pioneer MP for the new constituency in 2013.
Geni defeated Ombui in 2013 before being dethroned in 2017 by the incumbent Joash Nyamoko, who was vying on a Jubilee Party ticket.
This year, voting is likely to be influenced by the bases of the big clans in Bokeira, Ekerenyo, Itibo and Magwagwa wards.
The main clans are Bokeira (15,000 votes), Boisanga (12,000), Borangi (12,000), Bonyakoni (7,000), Bomwagamo (11,000) and Bokurati (3,000).
The constituency is zoned into two parts of Chache (the lower side comprising three wards) and Masaba (the upper side comprising two wards).
Chache has Bokeira, Magwagwa and Bomwagamo wards while Masaba has Itibo and Ekerenyo wards.
According to Joseph Ondieki, a resident of North Mugirango, rivalry that has been cultivated by politicians for a long time between the Chache and Masaba zones will be a key factor in determining the next MP.
The area's politics is also likely to be influenced by the fact that Nyamira Governor Amos Nyaribo is from Chache and a balance may be sought with voters in Masaba to have their own elected as MP.
Others in the race include Ongwae Mosongo, who retired as clerk of the Bungoma County Assembly, Isaac Atebe, who resigned as the Kisumu County Director of Education and Magwagwa MCA Fred Omayio.
Others are lawyer Job Nyasimi, Moi University don Janet Komenda, Charles Arani, Bernard Atuya, former Coca cola regional boss Nyayiemi Moturi, former Nyamira County Trade Executive Johnston Obike, former nominated MCA Julius Mariita, Jason Mosinga, Onchieku Masanya, Richard Ayore and Nathaniel Mong'are.