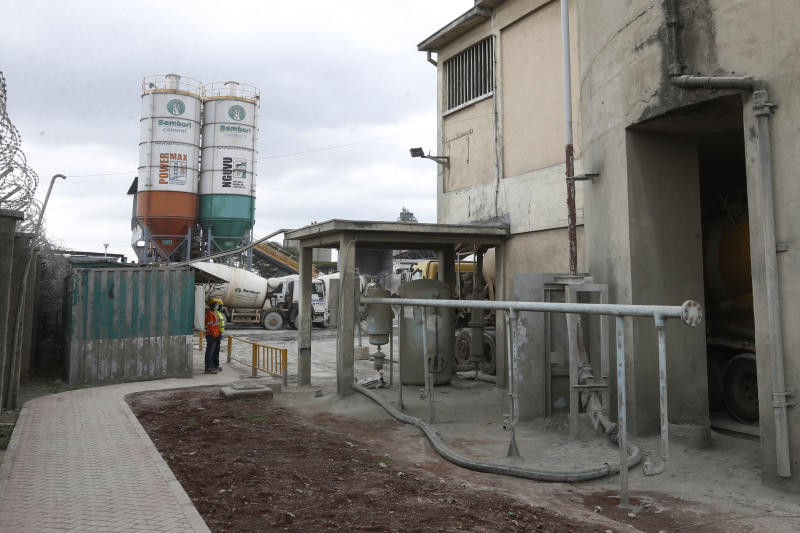 Bamburi Cement has announced its entry into the specialised mortar sector by launching a ready-to-use tile adhesive.
Designed for placement of porous tiles including ceramic, terracotta, earthenware and natural stone tiles, the new adhesive - Bamburi TectorCeram SETI 300 is produced from locally sourced raw materials.
Speaking at the launch in Nairobi recently, Bamburi Cement's head of innovation and technical services Mr Fidelis Sakwa said the new product was in response to growing consumer needs.
He said TectorCeram SETI 300 is aligned to global construction trends in modern tiling, which require more specialised tile adhesive solutions.
"Innovation is a key lever in the company's building for growth strategy, and today's milestone is a result of continuous investment in research and development coupled with paying close attention to our customer's needs,'' he said.
Mr Sakwa said the launch of Bamburi SETI 300 is a direct response to insights from the market concerning shifting trends in tiling in residential houses, shopping complexes, offices and educational institutions.
Bamburi Cement's sales director Mr Kanyi Gitonga said the new tile adhesive is suitable for interior tiling solutions.
Bamburi Cement managing director Mr Seddiq Hassani said the diversification of its product portfolio allows the firm to further differentiate, grow in new segments and enhance value for our customers and stakeholders.
This, he noted will ease the process of tiling in construction projects.