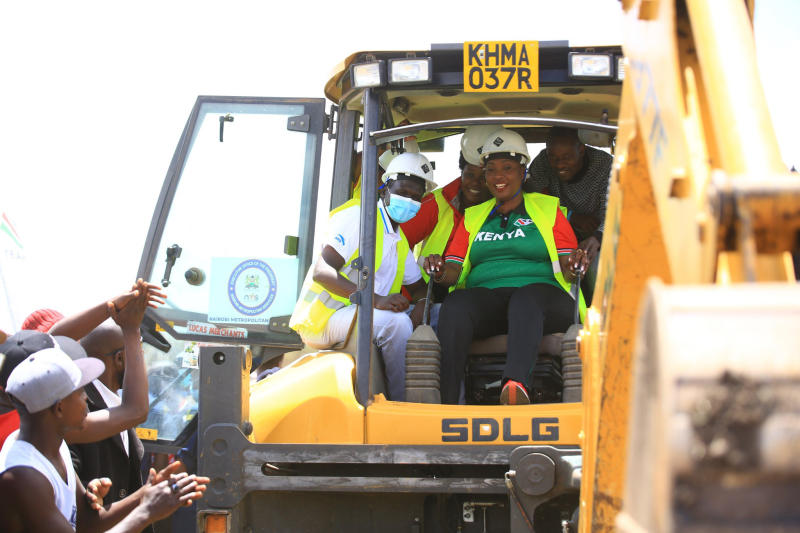 National Olympic Committee (NOC-K) held its ground breaking ceremony for OlympAfrica Kenya Centre at Muhuri Muchiri grounds in Ruai on Tuesday with NOC-K boss Paul Tergat saying the centre will be a hub for youngsters.
Tergat said the centre will help the youth venture into different sports disciplines as they seek to nurture their talent.
The Centre will be constructed under the auspices of OlympAfrica Foundation, a project by Association of National Olympic Committees of Africa through the NOC-K in partnership with the County Government of Nairobi.
The project will have a multi-purpose indoor gymnasium for sports and education activities, a running track, football pitch, restaurant, volleyball, basketball, handball, tennis courts and a swimming pool. The centre will also have spectator stands, hostels and a health centre.
"For us at NOC-K, this marks a major milestone and accomplishment in a long cherished desire to set up a facility for our young people to enjoy sport," Tergat said.
Tergat further noted that the desire to build the centre is to provide easily accessible sports facilities for disadvantaged youth and will be the first of its kind in the country.
The ground-breaking event was graced by the governor of Nairobi Anne Wangari Kananu.