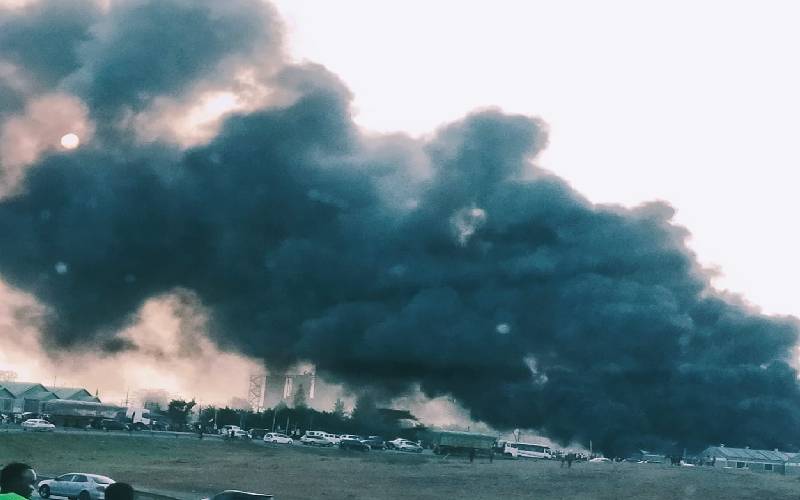 A massive fire that broke out on Sunday evening at a warehouse in Athi River continues to burn in the night.
Witnesses told The Standard it may be hours before firefighters are able to completely extinguish the fire that tore through the warehouse.
There was still plenty of smoke and occasionally some flames visible as firefighters from Machakos and Nairobi counties tried to extinguish the blaze.
"I saw two fire extinguishers one going for water and another one at the scene, it is a huge fire," Mutinda Musyimi who witnessed the fire told The Standard.
Unconfirmed reports indicated the warehouse belongs to Mombasa Cement Company located near Shalom Community hospital in Athi River.
Musyimi said the fire started around 5pm in a warehouse opposite the hospital and spread to the entire store.
It is not clear whether there are any casualties or people trapped in the premises as police are yet to release any statement.
The fire has caused a traffic snarl-up along the section of the road as some motorists parked by the roadside to watch the fire.
More to follow…