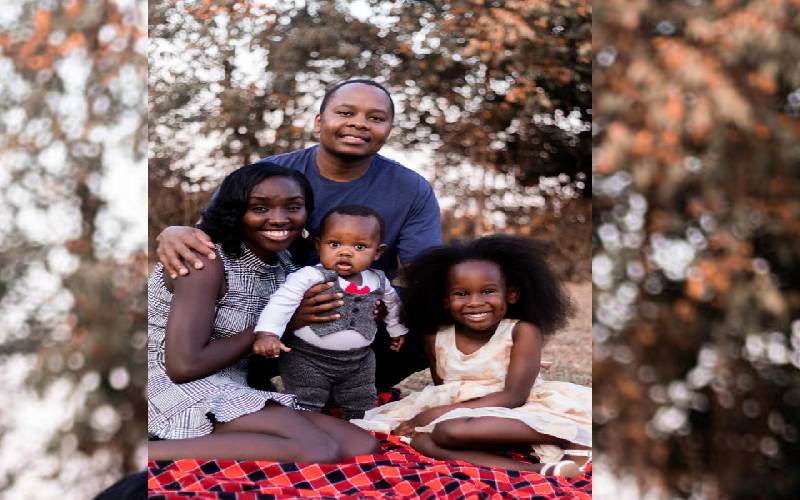 Leaving Africa and coming to America is an immense undertaking for those in pursuit of the American Dream. Asha Sigei made her dream a reality and in turn has made Kenyans around the world proud.
When faced with the uncertainty of success in a foreign country, Sigei's quest to complete her medical residency in the States was especially challenging.
She has been appointed the Chief Pathologist and Medical Director for the Iredell Memorial Laboratory in North Carolina!
Her chosen field is pathology - a diverse field with multiple sub-specialities. Her speciality lies in making the diagnosis of cancer of the blood (hematopathology).
In her early college years, she considered becoming an electrical engineer, however, her father somehow talked her into studying medicine.
"I told him I would try it out for a month, and if I didn't like it, then I would switch to engineering school. Four weeks after admission, I called my dad and told him I think I would be ok doing medicine," Sigei recalls.
After graduating from the School of Medicine, she made her way to Kericho District Hospital where she completed one year of her internship and subsequently practised one and a half years as a general practitioner.
Sigei is also very proud of the many Kenyans who have successfully started careers in the US, thus giving her the confidence to do the same.
"Moving from Kenya to the US is a big change, and I respect anyone who settled here in whichever profession they managed to get into. That might mean changing professions or trying to re-establish oneself in the same profession."
In order to be successful, she says she had to lean on the community of previous Kenyan medical school graduates who successfully transitioned to practising medicine here. She believes that it helps when someone holds your hands and guides you through the doors they have already opened.
She is married to Denis Rono, and they have two children. In order to balance all of her responsibilities, her advice is to focus on one day at a time. She refers to her daughter and son as her daily inspirations and says that they spur her on to be a better individual.
When asked to compare the Kenyan medical community to the US medical community, Sigei says that having health insurance and quick access to speciality care is a plus here.
In Kenya, she feels that one can access high levels of care, but that most of the time it is only for those who have money, good health insurance, and a good health network. "Kenya misses some specific basic medical practices. We have almost all the sub-specialities in Kenya. The main issue has always been accessed by common mwananchi to all the needed medical services," she stated.
Outside of work and spending time with her family, she enjoys listening to audiobooks. She is currently listening to The Simple Path to Wealth, by JL Collins. However, her favourite book, which she intends to listen to again, is: The Gifts of Imperfection by Brene Brown.
What have been her favourite moments? She names the day she held her children in her arms, her wedding day, her graduation days, and even simple days where everything is peaceful.
In contrast, she is at her lowest when a family member is ill.
She says her father has been her life's inspiration. She remembers how he drove a taxi to support her and her siblings when their mother died. Eventually, he had to sell his car to pay school fees. He never remarried. He called to congratulate her on her appointment, and she says she "cried a bucket!"