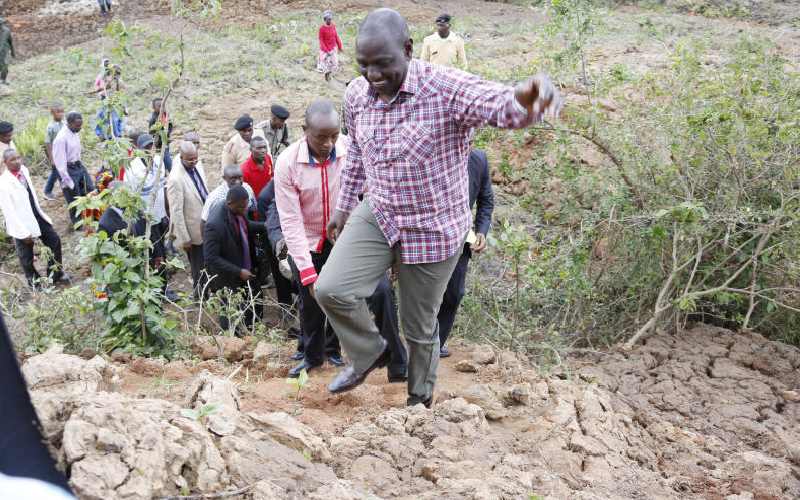 The European Commission has pledged to donate Sh113 million to Taita Taveta County to help it rehabilitate the Kishenyi dam in Taita hills.
Occupying a 30-acre piece of land, the dam is expected to supply water to more than 20,000 people in the lowland areas bordering the Tsavo National park.
"It will help minimise persistent human-wildlife conflict in the region that has been grappling with water and food shortages due to frequent wildlife invasion and unreliable rainfall," said Taita Governor Granton Samboja.
Yesterday, the governor said the dam will supply water to Kishsushe, Mwaroko, and Paranga among other rural areas in the county.
"Our partners are satisfied with the implementation of the Nyango-Maktau water supply project that is serving over 17,000 residents and that is why it has promised to give us over Sh113 million through the Water Trust Fund for the rehabilitation of the Kishenyi dam," said Samboja.
Samboja said once completed, the dam will provide water for irrigation, human consumption, as well as aquaculture among other activities.
The governor said his administration was working together with development partners to ensure all residents have access to clean drinking water and for farming purposes.
"We are improving water quality, water access at the household level. The water projects are not only geared towards improving public and quality of life through reduced risk of waterborne and water-related diseases but also enhancing economic growth at the local level," said Samboja.
He said the Taita-Taveta Water Sewerage company (Tavevo) Limited will provide technical support for the sustainability of the projects.
Samboja said for the first time since independence, thousands of residents in parts of the county neglected by successive governments have been supplied with piped and clean water for domestic use.
Notably, the EU has also funded the construction of a Sh116 million banana processing plant in Taveta Sub County, which is about 95 per cent complete.