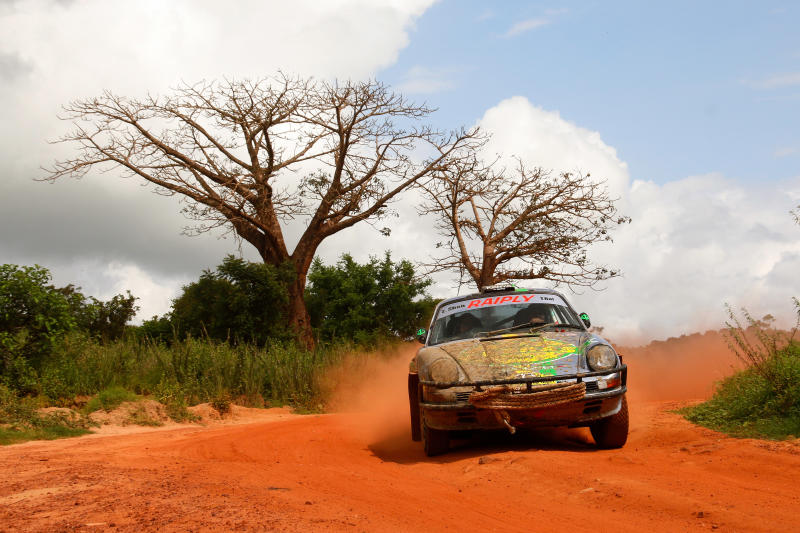 Leading national broadcaster the Standard Group PLC will on Monday rekindle a nostalgic motorsport affair that dates back to 1950.
The media house will partner with the East Africa Safari Classic Rally (EASCR) whose tenth edition is set for February 10 to 18, 2022.
"We have a longstanding history with the championships. We can't wait to experience this new synergy and what the partnership means for us as we head forward," Standard Group Chief of Staff, Laban Cliff, said.
During the launch that will be held at the Standard Group Centre along Mombasa Road in Nairobi, a variety of vintage cars will be on the display.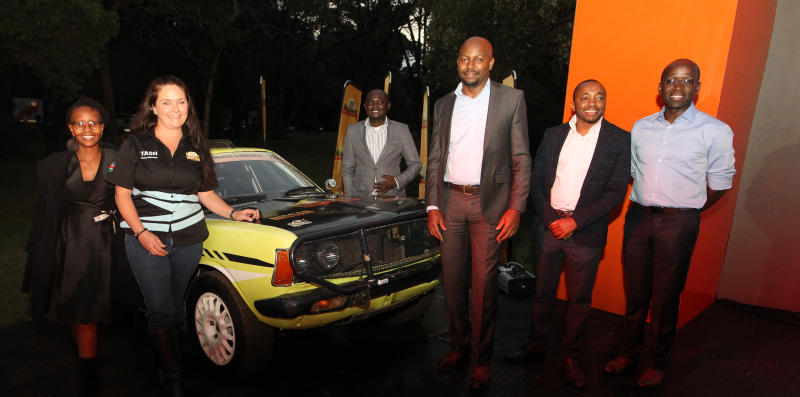 Some of the machines include a Navara, BMW, Porshe and a Bowler among others.
During the eight-day championships, the off-road warriors will endure a painstaking 5,000km journey that will traverse through 12 Kenyan counties of Nakuru, Elgeyo Marakwet, Baringo, Laikipia, Kajiado, Taita Taveta and finish off at Ocean Sports Watamu in Kilifi County.
The gruelling race has already attracted 48 drivers from across the globe, with two more to confirm their participation in due course.
Besides local participants, the rally has attracted competitors from the United Kingdom, Russia, Poland, Portugal, the Czech Republic, Germany, Austria, South Africa and the USA.
Motorsport legend Azar Anwar will be in attendance during the launch to be graced by Standard Group CEO Orlando Lyomu.
Anwar is among the drivers who have shown great interest in the revival of the great partnership between the Standard Group and the EASCR.
"Anwar took part in the classic rallies of those days and we celebrate him for the great memories. Seeing him during the launch will be such an honour," Cliff stated.
Lyomu said Standard Group is proud to be the exclusive media partner to one of the world's greatest motorsport events.
"This partnership will go a long way in ensuring that the rally gets extensive coverage and had a high level of visibility to international motorsport standards," said Lyomu.
Standard Group Brand Manager Seth Oluoch believes this year's classic rally championships has already been boosted with the return of the World Rally Championships (WRC).
The new WRC season launched is set for Saturday night with the Kenyan leg of the series set for Naivasha in June.
"The classic rally is expected to bring back fond memories among Kenyan spectators who witnessed the spectacle while growing up," Oluoch said.
"As a market leader in sports coverage, we will ensure that we give the audience a great experience with the championships. The long distance to be covered in the race by the participants will offer us an opportunity to meet our customers at the various spectators stages. The rally enthusiasts should expect surprise gifts at the designated stages during the event."
EASCR Group 2 seeding
1.Andrew Siddal
2.Jonathan Somen
3.Frank Tundo
4.Stefano Rocca
5.Boost Van Cauwenberge
6.Richard Arrowsmith
7.John Rose
8.David Danglard