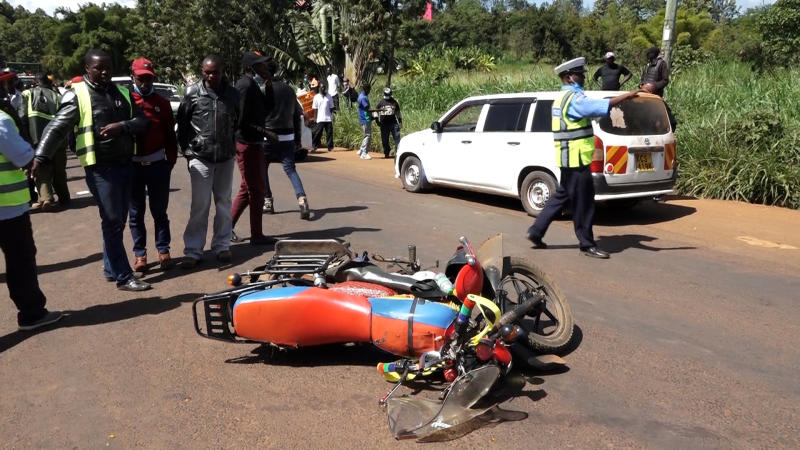 Four people have died after a G4S van collided with a motorcycle.
The victims, a boda boda operator with his three pillion passengers — a woman and her two children — died on the spot.
Julius Kyumbure, the Embu West Sub-county Police Commander, confirmed said that the rider was trying to overtake an oncoming vehicle from Embu town when the crash happened.
"He was headed to Kiritiri when his motorbike collided head-on with a G4S van that was coming from Kiritiri," he said.
An eight-month-old baby is among those who died.
He warned boda boda operators against taking the law into their hands whenever an accident occurs, adding that they should let the police do their work.
The police commander said investigations had been launched into the crash.
Boda Boda operators took to the streets and lit tyres on the road as they protested what they termed as negligence by authorities.
Martin Muchira, the chairman of Eastern Boda Boda Association, said they had written to the authorities to erect speed bumps on the road to no avail.
"We are giving them an ultimatum of one month and if they fail to erect the bumps, we will erect our own and disrupt operations on this road," he said.
Embu County Commissioner Abdulahi Galgalo, who visited the scene, convinced the operators to clear the road and allow smooth flow of traffic.
Traffic flow resumed without confrontation with the police.